Big Brother Friendship Spans 30 Years
David Loughran's 'Big Brother' Is Now 95 Years Old, but the Two Are as Close as Ever
It was an unlikely friendship -- a 7-year-old-boy and a 65-year-old man.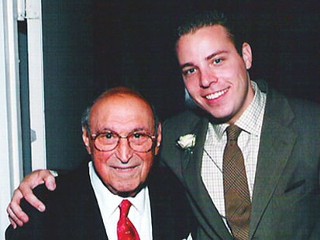 But 30 years later, a relationship that started
"Being a big brother or being a big sister is not a one-way deal," Chester Ross said. " It's a two-way deal. Because you get just as much out of him as he gets out of you."
In 1979, when Ross was 65, he had to be convinced that he wasn't too old to volunteer. A few miles away, David Loughran, who was then 7 and being raised by a single mom, expected to be paired with with a big brother in his 20s. Read more
To view the video of this remarkable match story, click here .