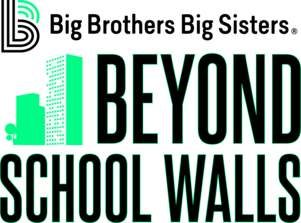 Beyond School Walls program offers our workplace partners a convenient means of bringing more volunteer opportunities directly to employees through the power of mentoring. Youth from a local school are matched one-to-one with an employee from the workplace partner for the duration of the school year. Students visit their mentor's workplace on at least a monthly basis to explore career opportunities, develop professional skills, and interact with classmates in a real-world office setting.

AGENCY SPOTLIGHT
BBBS of New York City (New York, NY) partners with 70 corporate partners to serve approximately 900 youth. Leading partners include American Express, Bloomberg, and Moody's. The agency has been at the forefront in developing and implementing innovative programming in the after-school space through a curriculum emphasizing social-emotional skills, leadership development, teamwork, and communication.
In 2018, BBBS of NYC reported that 98% of BSW Littles graduated high school on time (the city-wide average is 74%). In addition, 96% reported being more comfortable working with people and 85% reported improvement in their public speaking skills (BBBS of New York City, 2019).
"Moody's is proud to foster a culture of community service and civic engagement, and this program was driven from its inception by Moody's employees seeking to help eliminate the achievement gap for young men of color […] We hope that the dedication of Moody's employees will have a positive impact on the lives of the participants and help build a pipeline of future leaders in our community."
-Frances Laserson, Former President, The Moody's Foundation
BBBS Columbia Northwest (Portland, OR) has 11 corporate partnerships that serve 141 youth. The agency views workplace mentoring as an opportunity to develop relationships that translate to higher levels of giving (e.g., gala sponsorships). Partners include Nike, Comcast NBCUniversal, Kaiser Permanente, and Wells Fargo.
"When corporations connect with Big Brothers Big Sisters, it helps with recruitment because people want to be involved with organizations that want to give back … It helps with retention. People want to stay in organizations that give back. And it helps with team building. When you have people from different parts of an organization in this room that would normally never work together, it strengthens the organizational culture."
Beach Pace, CEO, BBBS Columbia Northwest


Comcast NBCUniversal partners with BBBS on Beyond School Walls (BSW), the network's largest workplace mentoring program. Started in Philadelphia in 2008, the program has grown to serve over 350 youth annually across 12 markets currently. Through their involvement with BSW, youth learn digital inclusion and workforce readiness skills in the context of one-to-one mentoring relationships. The partnership has brought BBBS media exposure, board support, and national event sponsorship, while Comcast has benefited from additional opportunities to engage employees and develop the future workforce.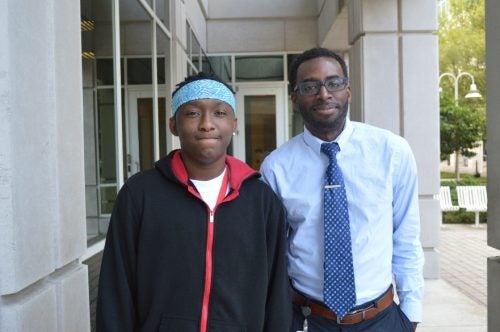 Big Brother Steven works at the Comcast NBCUniversal regional office in Jacksonville, Florida. "Mentoring has a deeper purpose for me," said Steven, who grew up in a low-income neighborhood and now helps to improve operational efficiencies as part of Comcast's Vendor Management team. One of his high school teachers pushed Micah to take honors classes – support that changed the trajectory of his life. His Big Brother Steven shares, "I can give counsel and advice, but just being able to relate to someone and say, 'I understand where you are coming from' makes the relationship so unique and special. "He gave a tour the first session and taught me that business can be fun as opposed to what I thought." Micah also shared, "Having someone to talk to has been good. I would say I don't have many friends who would listen. Friends listen just to respond, but my Big doesn't do that."
Contact us for additional information.
Deborah Barge, Chief Development Officer, at Deborah.Barge@bbbsa.org