Leading us in the right direction
From our Executive Team to our Board of Directors, Big Brothers Big Sisters has a group of compassionate and dedicated individuals on our side who are willing to do whatever it takes to help change children's lives for the better.
Executive Team
Pam Iorio
President and Chief Executive Officer
Tim Midkiff
Chief Financial Officer
Jarrod Bell
Chief Technology Officer
Adam Vasallo
Chief Development Officer
Mandy Bisceglia
Chief Agency Officer
Charleston Edwards
Vice President - National Events and Corporate Partnerships
Tanya Gibson
Vice President - Diversity, Equity, Inclusion and Human Resources
Julie Novak
Vice President - Youth Protection
Board of Directors
The role of the BBBSA Board of Directors is to support and govern the National Office of BBBSA, which helps the 240 agencies as they mentor youth in every state across the country.
Ken Burdick
National Board Chair
Executive Vice President
Centene Corporation
Rudy J. Baldoni
Immediate Past National Board Chair
Chairman & CEO
Newport Investment Associates
Emily Chen Carrera
National Board Treasurer
Private Wealth Real Estate Specialist & Chief of Research
Olshan Realty Inc.
Leonard A. Bernstein, Esq.
National Board Secretary
Partner
Chair, Financial Services Regulatory Group
Holland & Knight LLP
Guy Adami
Director of Advisor Advocacy
Private Advisor Group
Co-Host
CNBC's Fast Money
Dave Clark
General Manager
FreeWheel
EVP
Comcast
Jeff Fetters
Chairman & CEO
Federated Insurance
Cheslie Kryst
Miss USA 2019
Sally McDevitt
Retired
SVP/East Regional Manager
Nordstrom Rack
Alice Norsworthy
EVP, Chief Marketing Officer
Universal Parks & Resorts
Tom O'Brien
SVP, CBRE
Managing Partner, Fleming Construction Group         
Butler Building Distributor
Gregory R. Page
Past National Board Chair
Retired Chairman & CEO
Cargill, Incorporated
Robert E. Sanchez
Chairman & CEO
Ryder System, Inc.
Steven H. Wheeler
Chief Executive Officer,
Centurion LLC and MHM Services, Inc.
Pam Iorio
President & CEO
Big Brothers Big Sisters of America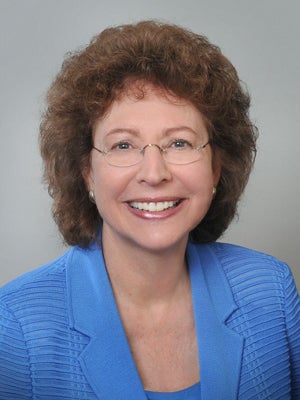 Pam Iorio
President and Chief Executive Officer 
Pam Iorio is the President/CEO of Big Brothers Big Sisters of America, the country's oldest and most effective mentoring organization. Iorio has led the organization since March 31, 2014.
BBBSA is reinvigorated as it continues to be the nation's gold standard in mentoring. In 2017, the National Board of Director's adopted a five-year strategic plan focused on building needed infrastructure for the 240 BBBS agencies across the country.  In 2018, BBBS unveiled a rebranding, modernizing their look and message. In 2019 BBBSA transformed their technology to a national state-of-the-art system that tracks each mentoring match and outcomes.
Iorio, the former two-term Mayor of Tampa, Florida, (2003 – 2011) successfully led the 54th largest city in the United States, leaving office in 2011 with an 87 percent approval rating. Elected in 2003, Iorio's tenure was noted for:  a revitalized downtown, including the construction of the Curtis Hixon Waterfront Park and major segments of the Riverwalk; an unprecedented reduction in crime; a massive investment in infrastructure; redevelopment throughout the city; a commitment to the arts; and fiscal soundness, with financial reserves tripling even during a recession. In 2011 she received The University of Tampa's Center for Ethics, Tampa Bay Ethics Award.
First elected to public office at age 26, Iorio was the youngest person ever to win a seat on the Board of County Commissioners for Hillsborough County, Florida. In 1992 she was elected for the first of three terms as the county's Supervisor of Elections. In 1999 she served as the president of the State Association of Supervisors of Elections, where she served as spokesperson for the organization during the highly publicized 2000 presidential election in Florida. In 2002 she was awarded Leadership Florida's Distinguished Alumnus Award for her statewide efforts on election reform.
In 2012, after three decades in public life, Iorio authored a leadership book, "Straightforward, Ways to Live and Lead," and helped organizations build strong and effective leaders. She also served as the Leader-in-Residence at the John H. Sykes College of Business at the University of Tampa.  In 2012, Iorio was asked to serve as the interim CEO of The Children's Board of Hillsborough County after the agency went through significant leadership challenges. She served in that capacity until July 2013, setting the agency on a positive course.
Iorio graduated from The American University in Washington, D.C. with a B.S. degree in Political Science and holds a master's degree in History from the University of South Florida.
She received the 2014 Distinguished Alumna Award from USF and in 2015 received USF's Women in Leadership and Philanthropy's Community Leadership Award.
In 2018, PEOPLE Magazine's "25 Women Changing the World in 2018" featured Iorio alongside advocates and activists whose organizations are making a positive difference in the world.
Iorio serves on the Board of Directors of Tampa Electric Company, an Emera Company, and on the Council of Advisors of the Bob Graham Center for Public Service. She is married to Mark Woodard, and they have two children and one grandchild.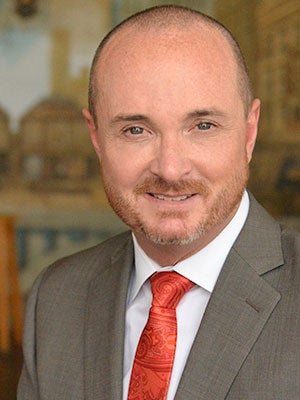 Tim Midkiff
Chief Financial Officer
Tim Midkiff joined Big Brothers Big Sisters of America as controller in December 2013. In September 2014, he assumed the role of Chief Financial Officer. In this role, Tim oversees Information Technology, Grant Compliance and Quality Assurance, Payroll, Internal Audit, Annual Audit, Building Maintenance, and BBBSA Foundation.
Tim previously served as the controller for American Lung Association of the Plains-Gulf Region. While at American Lung Association he lead in consecutive years of successful annual federal audits, managed grants from varying federal agencies as well as lead in several mergers.
Prior to joining American Lung Association, Tim served as the controller for Family Gateway. Tim comes from a background of business ownership where he successfully led the company from start-up to expansion to multiple locations.
Tim received a Bachelor Degree from Baylor University and Masters of Business Administration in Accounting from the University of Dallas.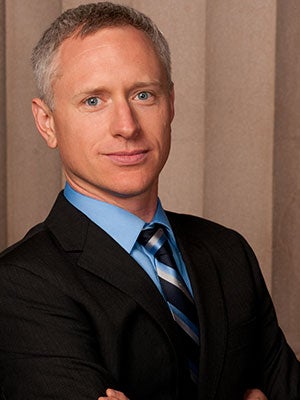 Jarrod Bell
Chief Technology Officer
Jarrod Bell joined Big Brothers Big Sisters of America as Chief Technology Officer in 2017. Prior to his current role, Jarrod served as the Chief Information Officer at the San Francisco Opera.  As a member of the organization's executive management team, he provided strategic business technology recommendations, planning, and implementation.  He led several transformative projects, including a "work anywhere" initiative, a complete infrastructure migration to the cloud, a major website redesign, and the implementation of a market-leading security management program.

Prior to his role with the San Francisco Opera, Jarrod served as the Director of Information Services and Technology for Telwares, an IT services and network cost optimization provider based in San Francisco.  In this position, he was responsible for guiding strategic information systems and business intelligence initiatives.  He joined Telwares in 2002, and managed all aspects of Telwares' information technology and services. 

Prior to joining Telwares, Jarrod served as Managing Partner of Incite Technology, an IT consulting firm. In this role, he led the design and implementation of multiple business systems, business process improvement, and the deployment of call center platforms. He was involved as an early adopter of desktop and server virtualization as well as cloud services offerings.

Jarrod studied Ocean Engineering at Florida Atlantic University.  He is an enthusiast of technology, endurance sports, and the arts.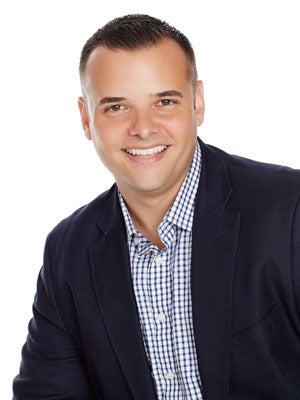 Adam Vasallo
Chief Development Officer
Adam Vasallo is the Chief Development Officer for Big Brothers Big Sisters of America. Adam joined Big Brothers Big Sisters of America in January 2018 and leads the development team in creating corporate partnerships and relationships with individual donors to generate the necessary funds needed to fulfill the organization's vision of ensuring all children achieve success in life. In his role, Adam also oversees all marketing operations of the National Office.
Prior to joining Big Brothers Big Sisters of America, Adam spent 11 years at HSN, where he held several senior level development and marketing roles including Director of New Business Development. In that role, Adam cultivated and grew multi-year corporate partnerships by driving customer engagement, generating incremental revenue, and acquiring new customers through storytelling, unique experiences, and multichannel marketing programs anchored in content.
Adam was a Big Brother for seven years prior to his Little Brother leaving for college. Adam also served on the Pinellas County Leadership Council for Big Brothers Big Sisters of Tampa Bay prior to joining the National Office. Adam is a board member for Preserve the 'Burg, a member of the University of South Florida Digital Marketing Advisory Board, and an alumnus of Leadership Pinellas.
Adam has a Bachelor of Arts degree in Mass Communications from the University of South Florida and a Master of Business Administration from Nova Southeastern University.
Adam and his wife, Robyn, were married in 2010 and have two children, Addison and Zachary.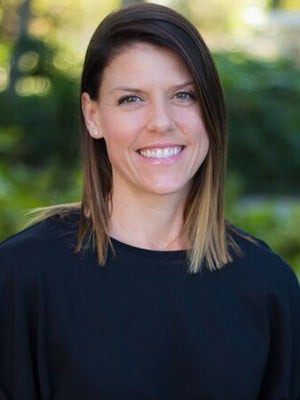 Mandy Bisceglia
Chief Agency Officer
Mandy Bisceglia is the Chief Agency Officer for Big Brothers Big Sisters of America. In May of 2017, Mandy joined Big Brothers Big Sisters of America as the Director of Affiliate Support.
Mandy has worked within the Big Brothers Big Sisters network for over 15 years; beginning with Big Brothers Big Sisters of the Capital Region (Albany, NY) and then with Big Brothers Big Sisters of Tampa Bay for over 12 years. During her tenure with BBBS of Tampa Bay, she had the privilege of holding direct service and director level positions within each function of the program department, spending the last five years as the Vice President of Programs. As the Vice President of Programs, she was responsible for the overall quality and capacity building of program services through ongoing monitoring, development and implementation of improved quality measures and evaluation using the nationally accepted quality metrics.
Mandy holds a degree in sociology, with an individualized study in International Studies and Juvenile Delinquency, from State University of New York College at Cortland.
Mandy is also a Big Sister to her Little Sister, Selena. They've been matched since November 2013.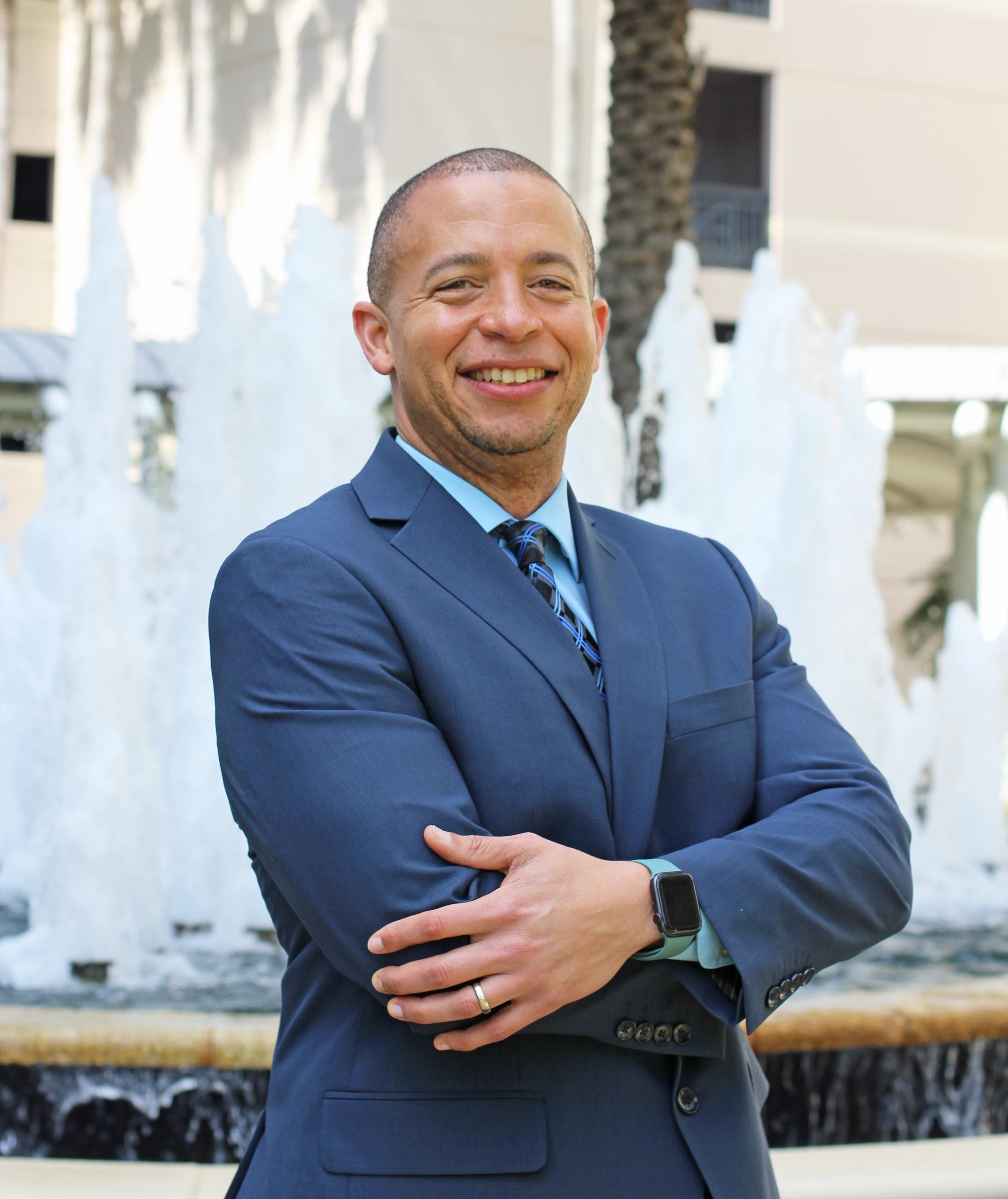 Charleston Edwards
Vice President - National Events and Corporate Partnerships
Charleston Edwards is the Vice President of National Events and Sponsorships for Big Brothers Big Sisters of America. With the organization since 2012, Charleston now leads corporate partnerships and national events that fuel the organization's mission of furthering national youth mentoring.
Charleston has more than 20 years of live event management and sponsorship activation experience spanning corporate, government, and nonprofit sectors. He specializes in balancing sponsor impact and attendee experience with logistical and budget efficiency. Beyond events, Charleston has expertise in integrated marketing initiatives between nonprofits and corporations — elevating awareness for Big Brothers Big Sisters while adding maximum value for partners.
Early in his career, Charleston managed a number of corporate activations for the 2002 Winter Olympics in Salt Lake City. He went on to manage hundreds of corporate activations, concerts, televised productions and mobile events all over the U.S. and Puerto Rico. He co-founded an event management firm in 2007 that concentrates on an array of niche events, including basketball tournaments, staffing services, large-scale conferences, and presidential events.
Charleston has a Bachelor of Science degree in sports management and business from James Madison University in Harrisonburg, VA.
Charleston and his wife, proud parents of three, also advocate and volunteer for the Foster-to-Adopt division of the West Virginia Department of Health and Human Resources.
Tanya Gibson
Vice President - Diversity Equity, Inclusion and Human Resources
Tanya Gibson has worked for Big Brothers Big Sisters of America for three and a half years. She currently serves as the Vice President of Diversity, Equity, Inclusion, and Human Resources for the National Office. Her role at Big Brothers Big Sisters of America is to support the National Office as a strategic business partner for Human Resources initiatives as well as providing support to the 240 Big Brothers Big Sisters agencies across the country. Tanya's role also includes leading the Big Brothers Big Sisters Diversity, Equity, and Inclusion (DEI) Committee, whose purpose is to embed DEI in all the work of Big Brothers Big Sisters. She is a champion for ensuring that all dimensions of diversity, equity, and inclusion are a priority for all staff, mentors and the communities in which Big Brothers Big Sisters provides mentoring services.
Tanya has worked in Human Resources for over 10 years in a variety of industries and holds an MBA from Saint Leo University as well as a Professional of Human Resources certification from the HR Certification Institute.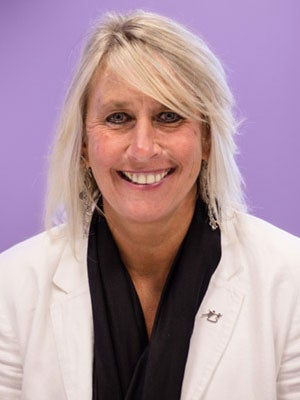 Julie Novak
Vice President - Youth Protection
Julie Novak joined Big Brothers Big Sisters of America in 2004. As Vice President of Youth Protection, she serves as Big Brothers Big Sisters of America's leading expert and national spokesperson on matters related to child safety and youth protection. She leads the nationwide advancement of effective child abuse prevention and crisis response strategies throughout Big Brothers Big Sisters' network, working collaboratively with other national experts from organizations that include: The National Center for Missing & Exploited Children, The Crimes Against Children Research Center, Centers for Disease Control, The Nonprofit Risk Management Center, and local, state, and federal law enforcement authorities.
Julie develops and provides statewide and national training and consultation on child abuse prevention, violence prevention, and crisis management. Thousands of professionals across Big Brothers Big Sisters' network and other community-based youth-serving organizations have attended her trainings. She's served as a member of the National Coalition to Prevent Child Sexual Abuse & Exploitation; United States Olympic Committee's Safe Sport Working Group; Vice President Biden's Gun Violence Task Force; LexisNexis/First Advantage's Customer Advisory Board; and the National Center for Missing and Exploited Children's Safe to Compete Working Group.
Julie has participated in hundreds of hours of professional training in the prevention of child abuse, exploitation, violence prevention, and risk management through: Chadwick Center – San Diego Children's Hospital; Prevent Child Abuse America; the National Center for Missing & Exploited Children; the National Child Advocacy Center; the National Child Protection Training Center; the U.S. Office of Juvenile Justice & Delinquency Prevention; the Nonprofit Risk Management Center; Crimes Against Children Research Center; and the U.S. Department of Justice.
Prior to starting to work for Big Brothers Big Sisters of America, Julie served as CEO of Big Brothers Big Sisters of Northwestern Wisconsin for 11 years. At BBBS of Northwestern Wisconsin, she secured and administered collaborative local, statewide, and federal violence prevention initiatives while expanding the organization's service to children by over 400%. She also served as a grant reviewer for the Wisconsin State Department of Justice, an Executive Committee Member of the Eau Claire YMCA, President of Big Brothers Big Sisters of Wisconsin, helped found the Boys and Girls Club of the Greater Chippewa Valley, and served as Nationwide Leadership Council Vice Chair, Big Brothers Big Sisters of America. After graduating from the University of Iowa she served for three years as a sexual assault and domestic violence victims' advocate. She resides in Eau Claire, Wisconsin.