Leading us in the right direction
From our Executive Team to our Board of Directors, Big Brothers Big Sisters has a group of compassionate and dedicated individuals on our side who are willing to do whatever it takes to help change children's lives for the better.
Executive Team
Artis Stevens
President and Chief Executive Officer
Tim Midkiff
Chief Financial and Administrative Officer
Jarrod Bell
Chief Technology Officer
Adam Vasallo
Chief Marketing Officer
Mandy Bisceglia
Chief Agency Officer
Deborah Barge
Chief Development Officer
Dvon Williams
Chief Communications Officer
Tanya Gibson
Vice President of JEDI & Human Resources
Julie Novak
Vice President Youth Protection
Board of Directors
The role of the BBBSA Board of Directors is to support and govern the National Office of BBBSA, which helps the 240 agencies as they mentor youth in every state across the country.
Ken Burdick
National Board Chair
Executive Vice President
Centene Corporation
Rudy J. Baldoni
National Board Treasurer
Chairman & CEO
Newport Investment Associates
Jana Brown
Centurion Health
JEDI Council Co-chair
Emily Chen Carrera
Private Wealth Real Estate Specialist & Chief of Research
Olshan Realty Inc.
Leonard A. Bernstein, Esq.
National Board Secretary
Partner
Chair, Financial Services Regulatory Group
Holland & Knight LLP
Makola M. Abdullah, Ph.D.
President
Virginia State University
Michael Carrel
President
Chief Executive Officer and Director
AtriCure
Dave Clark
EVP and General Manager of FreeWheel, a Comcast Company
Tony Coles
President, Black Information Network  
Division President of Metro Markets, iHeartMedia
Ryan Detert
 CEO  
Influential
Floyd Ferjuste
 Vice President, Sales  
PepsiCo
Michael E. Kassan
Founder
Chairman and CEO
MediaLink
Cheslie Kryst 
In Memoriam
TV Host, Extra Correspondent
Miss USA, 2019
JEDI Council Co-chair
Rhonda Mims
SVP
Chief Legal & External Affairs Officer
MissionSquare Retirement
Alice Norsworthy
EVP, Chief Marketing Officer
Universal Parks & Resorts
Tom O'Brien
Managing Partner
Fleming Construction Group
Gregory R. Page
Past National Board Chair
Retired Chairman & CEO
Cargill, Incorporated
Steven H. Wheeler
Chief Executive Officer
Centurion LLC and MHM Services, Inc.
Artis Stevens
President & CEO
Big Brothers Big Sisters of America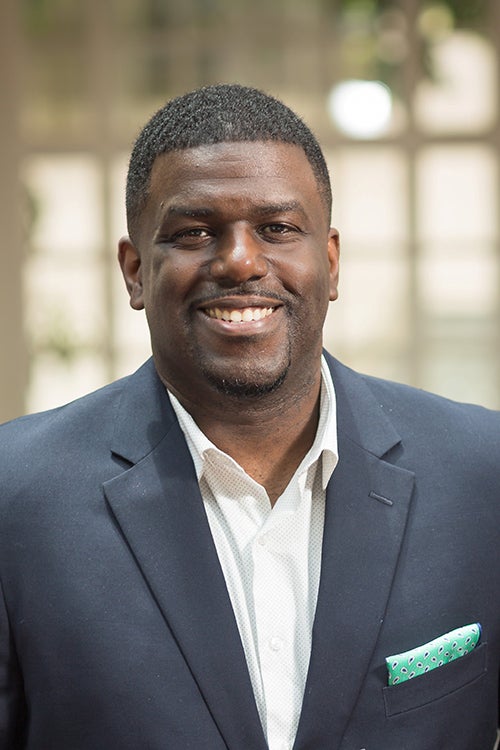 Artis Stevens
President and Chief Executive Officer 
As the President & CEO of Big Brothers Big Sisters of America, Artis Stevens takes the helm of the organization at one of the most critical moments for our nation's youth. Artis grew up the youngest in a large family with modest resources but rich in positive relationships that inspired his potential. The son and grandson of preachers, he often shares, rather than going into ministry, his calling for the past 25 years has focused on youth development and empowering young people.
As the first Black CEO in BBBSA's 100+ year history, he is inspired by the many leaders who blazed a trail before him and sees this historic announcement as fuel for more barriers to be broken. His hard work and drive led him to become an award-winning non-profit marketing leader with a passion for building purpose-driven brands, boards, and teams. He brings unique experience having led large-scale teams, affiliate systems and transformational outcomes across nationwide youth programs, fundraising, marketing, and initiatives focusing on Diversity, Equity and Inclusion (DEI). 
Highly skilled in developing innovative marketing and fundraising strategies at the grassroots and national levels, Artis has produced compelling purpose and cause-marketing partnerships with more than 50 iconic and global brands generating hundreds of millions in revenue and media to support kids.
A proven visionary leader, his experience in marketing strategy, partnership and celebrity engagement, digital transformation and board management provides a diverse mix of expertise positioning Artis as a sought-after speaker on revitalizing nonprofit brands, infusing brand culture, and converting marketing to engagement. 
Before joining Big Brothers Big Sisters of America, Artis served as Senior Vice President and Chief Marketing Officer for National 4-H Council, leading the national marketing and communications efforts driving the organization's positioning, brand strategy, marketing campaigns, communications, digital presence, consumer insights, and affiliate marketing. His leadership doubled fundraising for 4-H and led to the recruitment of one million alumni.  He was named American Marketing Association Foundation's (AMAF) 2018 National Nonprofit Marketer of the Year, the highest honor bestowed to nonprofit marketing professionals, for his leadership in revitalizing 4-H's 100-year-old brand image. Prior to 4-H, he served as National Vice President, Marketing, Strategy & Operations at Boys & Girls Clubs of America (BGCA) where his most notable accomplishment was spearheading BGCA's new tagline and most impactful brand awareness campaign launch to date– Great Futures Start Here. 
Artis says his most remarkable achievement is being voted World's Best Dad annually for more than a decade by his wife, Dr. Erica Stevens and his two girls.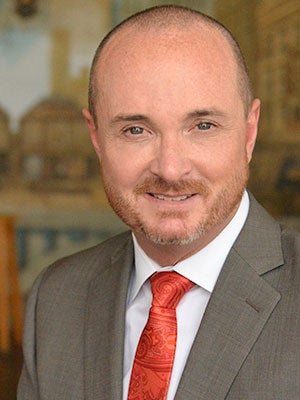 Tim Midkiff
Chief Financial and Administrative Officer
Tim Midkiff joined Big Brothers Big Sisters of America as controller in December 2013. In September 2014, he assumed the role of Chief Financial Officer. In this role, Tim oversees Information Technology, Grant Compliance and Quality Assurance, Payroll, Internal Audit, Annual Audit, Building Maintenance, and BBBSA Foundation.
Tim previously served as the controller for American Lung Association of the Plains-Gulf Region. While at American Lung Association he lead in consecutive years of successful annual federal audits, managed grants from varying federal agencies as well as lead in several mergers.
Prior to joining American Lung Association, Tim served as the controller for Family Gateway. Tim comes from a background of business ownership where he successfully led the company from start-up to expansion to multiple locations.
Tim received a Bachelor Degree from Baylor University and Masters of Business Administration in Accounting from the University of Dallas.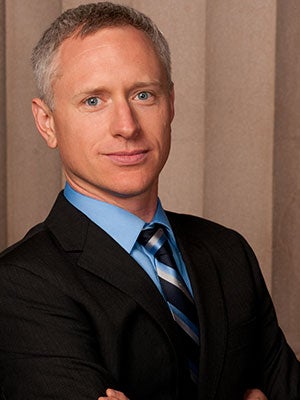 Jarrod Bell
Chief Technology Officer
Jarrod Bell joined Big Brothers Big Sisters of America as Chief Technology Officer in 2017. Prior to his current role, Jarrod served as the Chief Information Officer at the San Francisco Opera.  As a member of the organization's executive management team, he provided strategic business technology recommendations, planning, and implementation.  He led several transformative projects, including a "work anywhere" initiative, a complete infrastructure migration to the cloud, a major website redesign, and the implementation of a market-leading security management program.

Prior to his role with the San Francisco Opera, Jarrod served as the Director of Information Services and Technology for Telwares, an IT services and network cost optimization provider based in San Francisco.  In this position, he was responsible for guiding strategic information systems and business intelligence initiatives.  He joined Telwares in 2002, and managed all aspects of Telwares' information technology and services. 

Prior to joining Telwares, Jarrod served as Managing Partner of Incite Technology, an IT consulting firm. In this role, he led the design and implementation of multiple business systems, business process improvement, and the deployment of call center platforms. He was involved as an early adopter of desktop and server virtualization as well as cloud services offerings.

Jarrod studied Ocean Engineering at Florida Atlantic University.  He is an enthusiast of technology, endurance sports, and the arts.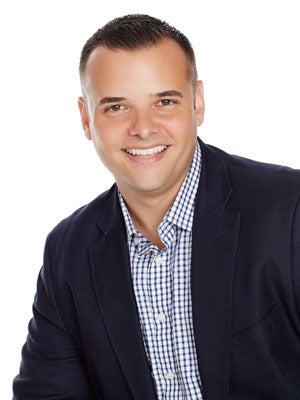 Adam Vasallo
Chief Marketing Officer
Adam Vasallo is the Chief Marketing Officer for Big Brothers Big Sisters of America. Adam joined Big Brothers Big Sisters of America in January 2018 and leads the marketing department in generating awareness for the Big Brothers Big Sisters mission, inspiring volunteerism, and bringing the organization's brand and commitment to youth equity and empowerment to life on national stages, through strategic partnerships and in communities nationwide.
Prior to joining Big Brothers Big Sisters of America, Adam spent 11 years at HSN, where he held several senior level development and marketing roles including Director of New Business Development and Entertainment Marketing. In that role, Adam cultivated and grew multi-year corporate partnerships by driving customer engagement, generating incremental revenue, and acquiring new customers through storytelling, unique experiences, and multichannel marketing programs anchored in content.
Adam is a 2-time Big Brother and is currently matched with his Little Brother Giovanni. He has a Bachelor of Arts degree in Mass Communications from the University of South Florida and a Master of Business Administration from Nova Southeastern University.
Adam and his wife, Robyn, are the proud parents to three children, Addison, Zachary and Sophie.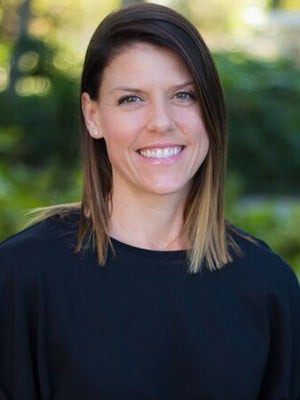 Mandy Bisceglia
Chief Agency Officer
Mandy Bisceglia is the Chief Agency Officer for Big Brothers Big Sisters of America. In May of 2017, Mandy joined Big Brothers Big Sisters of America as the Director of Affiliate Support.
Mandy has worked within the Big Brothers Big Sisters network for over 15 years; beginning with Big Brothers Big Sisters of the Capital Region (Albany, NY) and then with Big Brothers Big Sisters of Tampa Bay for over 12 years. During her tenure with BBBS of Tampa Bay, she had the privilege of holding direct service and director level positions within each function of the program department, spending the last five years as the Vice President of Programs. As the Vice President of Programs, she was responsible for the overall quality and capacity building of program services through ongoing monitoring, development and implementation of improved quality measures and evaluation using the nationally accepted quality metrics.
Mandy holds a degree in sociology, with an individualized study in International Studies and Juvenile Delinquency, from State University of New York College at Cortland.
Mandy is also a Big Sister to her Little Sister, Selena. They've been matched since November 2013.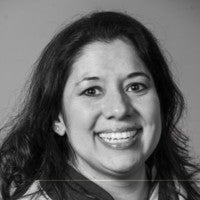 Deborah Barge
Chief Development Officer
Deborah Barge, CFRE is the Chief Development Officer for Big Brothers Big Sisters of America. She joined the organization in 2021 and is responsible for leading and cultivating the implementation of a new, diversified, expanded fundraising strategy for the National Office and work in partnership with the Network on a federated-wide fundraising strategy. Deborah has extensive experience leading purpose-driven multi-affiliate organizations, directing national fundraising, field development and revenue strategy for worthy charitable causes across the nation, including the Muscular Dystrophy Association (MDA) and the March of Dimes, raising more than $1 billion for philanthropic causes. In her most recent role as the Senior VP, Chief Operating & Field Officer at MDA, Deborah led fundraising programming, CRM implementation, field activation, events and donor stewardship to maximize growth and create optimized business & philanthropy operations. As a servant-leader, Deborah strives to maintain an environment that promotes continuous learning and innovation to drive data-informed, donor-centric revenue development success to fuel the mission. She lives in the Greater Seattle area with her two children and husband.
Dvon Williams
Chief Communications Officer
Williams brings over 15 years of experience in public relations, media, strategic brand positioning, thought leadership and executive visibility to Big Brothers Big Sisters of America (BBBSA) as Chief Communications Officer (CCO). She leads the development and execution of an integrated communications strategy that successfully reinforce BBBSA's brand strategy and mission to make a lasting impact on the lives of young people through mentorship. 
As CCO, Dvon leads internal communications, bolstering network-wide communications to and with agencies for more message consistency and impact. She also spreadheads external communications efforts, developing messaging and elevating BBBSA's voice to thread a formal strategy for thought leadership positioning of the organization; as well as amplifying executive and board visibility to drive relevance with key stakeholders. 
Prior to joining BBBSA, Williams spent over a decade of her career building brand awareness and affinity for some of the top national non-profit brands in the country. She previously served as Senior Director, PR and Celebrity Relations at National 4-H Council where she established a dedicated PR and influencer relations team managing media and talent relations as well as reputation management and positioning. Her leadership advanced the brand's visibility into mainstream media and expanded its network of spokespeople to include diverse and representative voices for the long-standing organization.
Williams also held positions at Boys & Girls Clubs of America where she led the development and execution of BGCA's Back-to-School campaign resulting in significant media visibility and increased cause marketing efforts that continue today. Her experience with these organizations as well as with Edelman PR have won industry recognition from MarCom Awards, Public Relations Society of America, and Fast Company.
Tanya Gibson
Vice President of JEDI & Human Resources
Tanya Gibson has worked for Big Brothers Big Sisters of America for three and a half years. She currently serves as the Vice President of Diversity, Equity, Inclusion, and Human Resources for the National Office. Her role at Big Brothers Big Sisters of America is to support the National Office as a strategic business partner for Human Resources initiatives as well as providing support to the 240 Big Brothers Big Sisters agencies across the country. Tanya's role also includes leading the Big Brothers Big Sisters Diversity, Equity, and Inclusion (DEI) Committee, whose purpose is to embed DEI in all the work of Big Brothers Big Sisters. She is a champion for ensuring that all dimensions of diversity, equity, and inclusion are a priority for all staff, mentors and the communities in which Big Brothers Big Sisters provides mentoring services.
Tanya has worked in Human Resources for over 10 years in a variety of industries and holds an MBA from Saint Leo University as well as a Professional of Human Resources certification from the HR Certification Institute.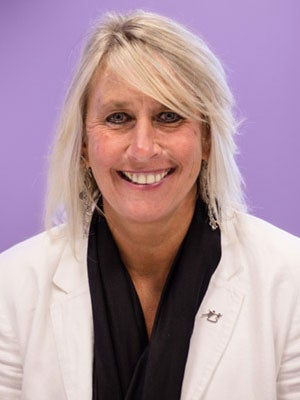 Julie Novak
Vice President - Youth Protection
Julie Novak joined Big Brothers Big Sisters of America in 2004. As Vice President of Youth Protection, she serves as Big Brothers Big Sisters of America's leading expert and national spokesperson on matters related to child safety and youth protection. She leads the nationwide advancement of effective child abuse prevention and crisis response strategies throughout Big Brothers Big Sisters' network, working collaboratively with other national experts from organizations that include: The National Center for Missing & Exploited Children, The Crimes Against Children Research Center, Centers for Disease Control, The Nonprofit Risk Management Center, and local, state, and federal law enforcement authorities.
Julie develops and provides statewide and national training and consultation on child abuse prevention, violence prevention, and crisis management. Thousands of professionals across Big Brothers Big Sisters' network and other community-based youth-serving organizations have attended her trainings. She's served as a member of the National Coalition to Prevent Child Sexual Abuse & Exploitation; United States Olympic Committee's Safe Sport Working Group; Vice President Biden's Gun Violence Task Force; LexisNexis/First Advantage's Customer Advisory Board; and the National Center for Missing and Exploited Children's Safe to Compete Working Group.
Julie has participated in hundreds of hours of professional training in the prevention of child abuse, exploitation, violence prevention, and risk management through: Chadwick Center – San Diego Children's Hospital; Prevent Child Abuse America; the National Center for Missing & Exploited Children; the National Child Advocacy Center; the National Child Protection Training Center; the U.S. Office of Juvenile Justice & Delinquency Prevention; the Nonprofit Risk Management Center; Crimes Against Children Research Center; and the U.S. Department of Justice.
Prior to starting to work for Big Brothers Big Sisters of America, Julie served as CEO of Big Brothers Big Sisters of Northwestern Wisconsin for 11 years. At BBBS of Northwestern Wisconsin, she secured and administered collaborative local, statewide, and federal violence prevention initiatives while expanding the organization's service to children by over 400%. She also served as a grant reviewer for the Wisconsin State Department of Justice, an Executive Committee Member of the Eau Claire YMCA, President of Big Brothers Big Sisters of Wisconsin, helped found the Boys and Girls Club of the Greater Chippewa Valley, and served as Nationwide Leadership Council Vice Chair, Big Brothers Big Sisters of America. After graduating from the University of Iowa she served for three years as a sexual assault and domestic violence victims' advocate. She resides in Eau Claire, Wisconsin.