Welcome, T-Mobile!
Together with T-Mobile's Project 10Million, Big Brothers Big Sisters is helping to eliminate the Digital Divide for good by providing access to internet connectivity to every student in the U.S. Now, youth in our Big Brothers Big Sisters (BBBS) program who would traditionally qualify for Project 10Million will receive a verification form from BBBS to easily complete their enrollment for a free T-Mobile Hot Spot Device and 5 years of service.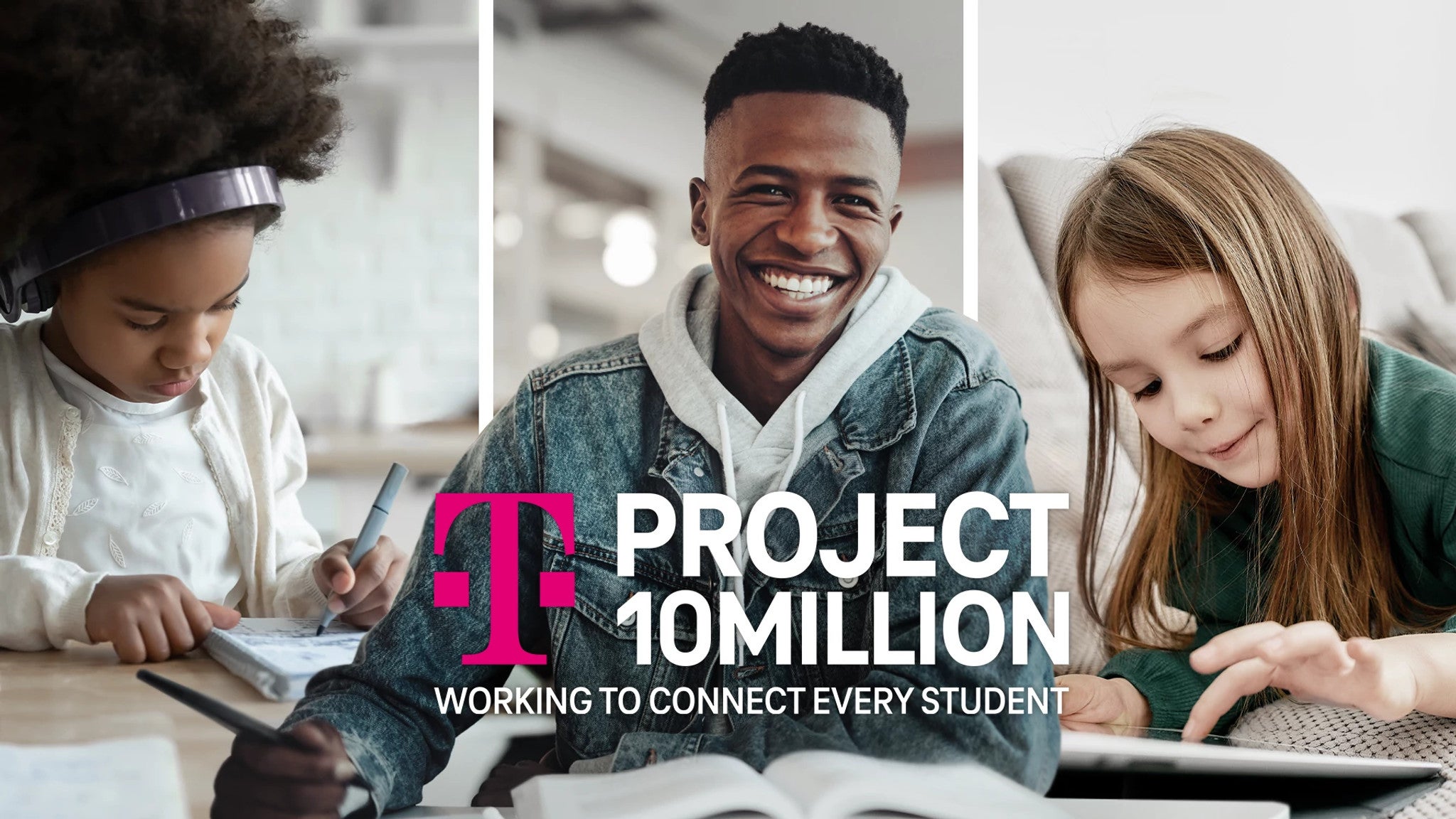 Helping ensure internet access is not a barrier to a child's education
In 2020, T-Mobile launched Project 10Million as their 5 year commitment to close the homework gap. As they continue their effort to close the digital divide, they have partnered with Big Brothers Big Sisters to provide eligible students (up to grade 12) with free internet through free mobile hotspots with 100GB of internet per year for 5 years.
Working to Connect Every Student
T-Mobile believes that access to the internet is access to opportunity, that's why they are using their network as a force for good to close the digital divide for 10 million eligible households in need.
It's enough data for any one of the following:
140 hours Streaming school videos
320 hours Of online virtual learning
5,000 hours Of internet research
200 hours Of online college test prep
Source: BroadbandWherever
Sign up is easy!

It's easy! Eligible BBBS Youth (kids K - 12) will be provided a verification form from BBBS to allow their parent to enroll them in this free program. Parents must complete the final submission to T-Mobile for the device. There is NO CHARGE to the family. There is NO OBLIGATION from the family when they receive the device. If you have questions, please contact your Match Support Specialist.
For parents, the registration process is simple:
1. Have a copy of the verification form from BBBS staff
2. Have your child's student number available
CONTACT YOUR LOCAL BBBS AGENCY AND PARTICIPATE TODAY