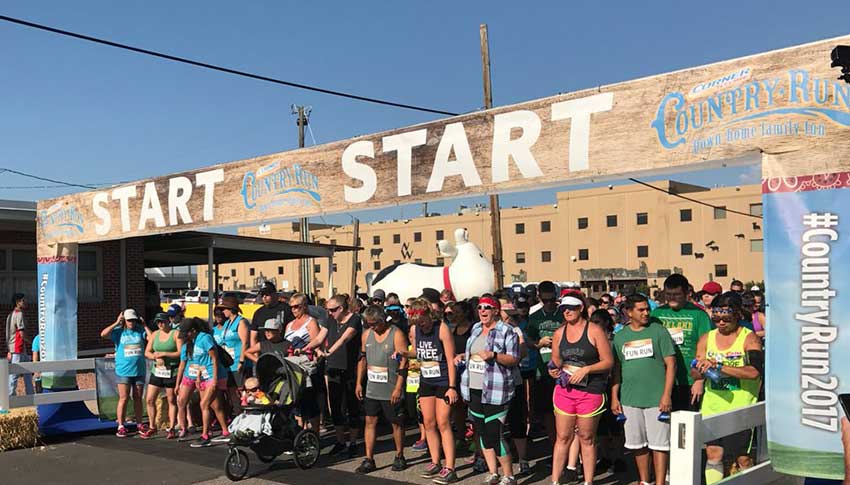 Corner Store Country Run Kickoff in Denver, CO
For the fourth consecutive year, Corner Store is hosting a "down home family fun" event across the nation with their Corner Store Country Run. Proceeds from the race will benefit Big Brothers Big Sisters and local children's charities in each city.
Participants are encouraged to wear their best country attire, with many runners donning their best cowboy hats and rocking their best pigtails. While a lot of racers do wear typical race gear, many do come to the event dressed in flannels and overalls.
When the race starts, runners go through a farm-themed trail, encountering experiences such as hay bales, tractor tires, and farm animals (inflatable ones) throughout the 5K.
When the race is over, everyone is invited to a post-race party with giveaways, food, and more.
The Country Run kicked off in early July in Denver, but will continue in the fall in four other stops. If bringing out your inner cowpoke or cowgirl and running for a good cause interests you, don't miss it!  If you can't make it to a race, visit your local Corner Store in the month of September to donate to Big Brothers Big Sisters.