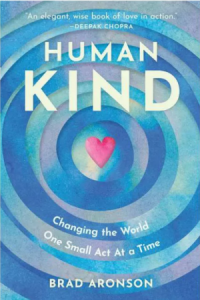 We want to recommend a heartwarming feel-good book that many of us could use right now!
HumanKind: Changing the World One Small Act At a Time is about small acts of kindness that have transformed one or even hundreds of thousands of lives. You'll cry tears of joy at some of these incredible stories, laugh at others and be reminded of what really matters.
We could all use a boost and this book provides it. And, best of all, proceeds support Big Brothers Big Sisters. The author, Brad Aronson, has been a Big for over a decade and there are two beautiful stories in the book about matches. People Magazine also featured the book online. Click here to read more about the author and the book can be found on Amazon.