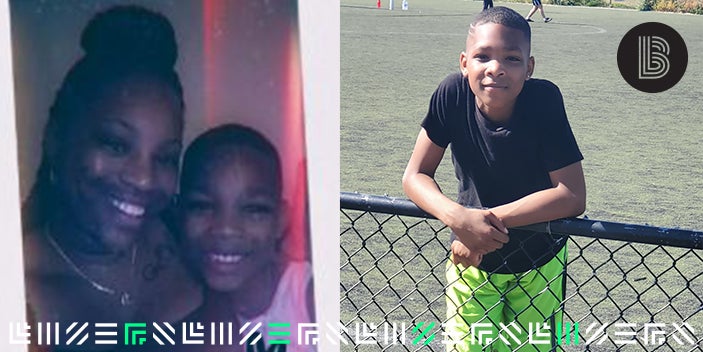 We often hear from the Big and Little about how the program has impacted their lives. But this letter is from a parent, Damia, who provides unwavering support for her son, and simply wants the best for him.
About five years ago, I got an overwhelming feeling of sadness for Jayvion, because all he ever longed for was a Dad. It hurt me to see him in pain. I then reached out to the Big Brothers Big Sisters program in the Bay (CA) area to see what it was all about. I received a lot of helpful information and less than a year later, Jayvion was matched with his Big Brother Taurean. I think that was the best day for all of us. Now, four years later, Jayvion and Taurean have maintained a positive, consistent friendship.
My hopes and dreams for Jayvion are for him to remain true to himself, to sit in his emotions and to never let anyone tell him he cannot do something, because he can.
I think programs like Big Brothers Big Sisters are so great and so needed in the world we live in today, especially with COVID-19 and social distancing. It is unfortunate that a lot of humans are single parents for a host of different reasons or raising a child alone by choice. To have a program that supports you and your child is everything to me. This is a lonely time for a lot of people in the world, not to mention all of the lives lost. It is nice to know my son has his own person to laugh, play and vent to if need be, during these unprecedented times.
Thanks to caring parents like Damia and committed Bigs like Taurean, we have seen the resiliency of our Littles. But there are many more who deserve someone who can defend their potential. Your financial gift to Big Brothers Big Sisters of America will provide support to the 236 Big Brothers Big Sisters agencies around the country, that are igniting the potential of our nation's youth. And now through December 31, 2020, Nordstrom Rack is matching all donations, up to $100,00! Consider making a gift today.