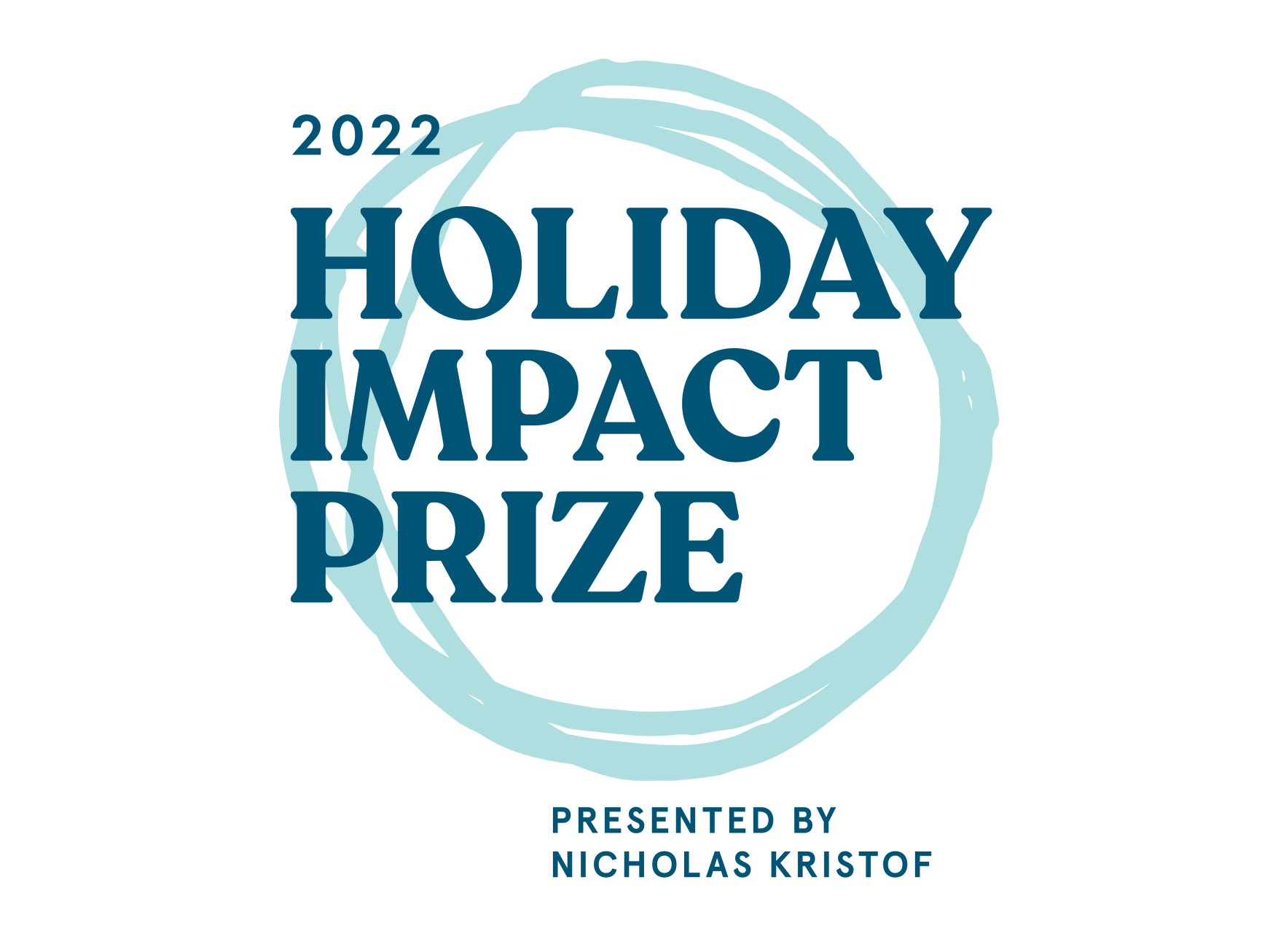 Annual award presented by two-time Pulitzer Prize winner and New York Times columnist Nicholas Kristof
Prize recruiting volunteers through January 31, 2023
---
TAMPA, FL (November 28, 2022) – Big Brothers Big Sisters of America, the largest and most experienced youth mentoring organization in the United States, for the second year in a row has been selected as an honoree of the 2022 Holiday Impact Prize, presented by two-time Pulitzer Prize winner and New York Times columnist Nicholas Kristof, and supported by Focusing Philanthropy. Big Brothers Big Sisters was selected as one of two volunteer organizations highlighted for people looking to make a difference in communities across the country.
Big Brothers Big Sisters depends on volunteers to empower a young person's potential, and volunteers signing up to become a mentor through the 2022 Holiday Impact Prize will bolster the organization's mission to create and support one-to-one mentoring relationships that ignite the power and promise of young people.
"Big Brothers Big Sisters of America is honored to be a recipient of the Holiday Impact Prize for the second year in a row. This recognition highlights the importance of mentorship, one of the most powerful gifts you can provide to a young person," said Artis Stevens, President and CEO of Big Brothers Big Sisters of America. "Becoming a mentor with Big Brothers Big Sisters not only empowers a young person to reach their full potential – it is a life-changing experience for our mentors as well, many of whom say they get as much out of the experience as they put in."
Since 2009, Kristof has written an annual "holiday gift guide" column to highlight little-known organizations working to make the world a better place. He began writing the gift guide to bridge a philanthropic gap: readers who wanted to help but didn't know how, and heroic individuals and organizations who desperately needed resources but were off donors' radar.
"One-on-one mentorship is a game changer for both mentors and mentees. When you volunteer, you are investing in a young person's future, and you may also find new purpose and joy in your own life. Amid everything keeping us apart, I am inspired this holiday season to be highlighting the work of Big Brothers Big Sisters to build connections and opportunity," said Nicholas Kristof, two-time Pulitzer Prize winner and New York Times columnist.
The Holiday Impact Prize and Kristof's column featuring the prize's honorees has helped raise the profiles of organizations that work on the very issues he covers in his journalism—health, education, climate, human rights, and women's rights, both domestically and abroad. Since 2019, the Holiday Impact Prize and the special edition C-19 Impact Initiative have together raised over $27 million and recruited over 3,000 volunteers for the featured organizations.
Focusing Philanthropy—a 501(c)3 nonprofit that finds and funds high-impact, scalable programs here and around the world—is providing the platform for this initiative by processing readers' contributions, monitoring and reporting on results, and replenishing credit card transaction costs of donations made on KristofImpact.org so that 100 cents on the dollar will support the winning organizations.
More information about Nicholas Kristof's Holiday Impact Prize and Focusing Philanthropy can be found at KristofImpact.org.