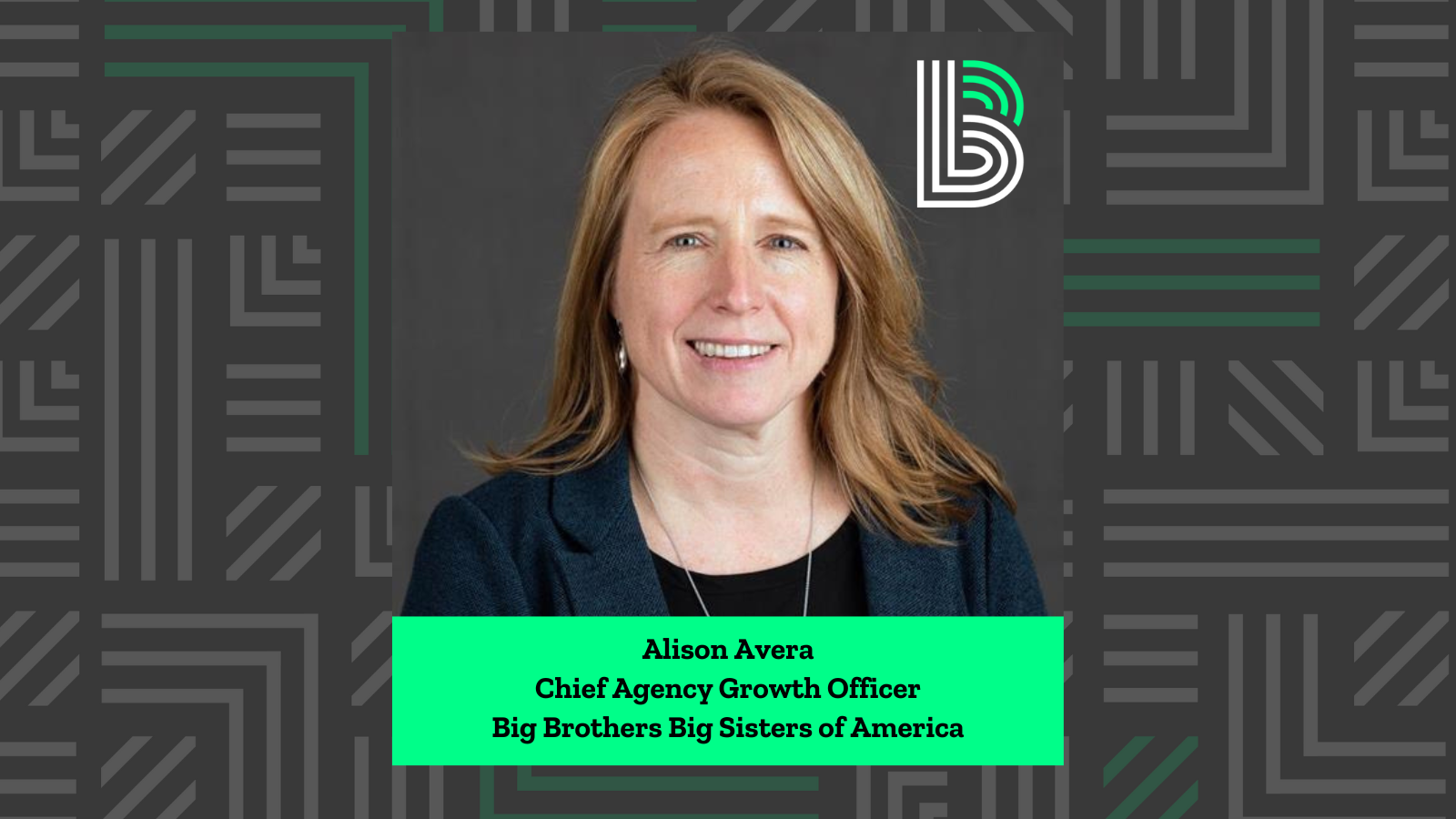 ---
TAMPA, FL – July 17, 2023 – Big Brothers Big Sisters of America (BBBSA), the leading one-to-one youth mentoring organization in the United States, announces the appointment of Alison Avera as its Chief Agency Growth Officer. In this role, Avera will spearhead the creation and implementation of comprehensive short- and long-term planning strategies to support BBBSA's network of 230 agencies nationwide.
Avera's appointment comes as a testament to her commitment to fostering growth and development in young individuals within the nonprofit sector. Previously, as the Director of Adult Development for the Girl Scouts of Eastern Pennsylvania, she excelled in recruiting and serving a significant number of adult volunteers and girl members. Avera's career began with Teach for America, where she spearheaded transformative changes in under-resourced public schools by designing and implementing hands-on, project-based learning experiences for middle and high school students. Her work with both the Girl Scouts and Teach for America showcases her dedication to empowering youth and providing them with valuable opportunities for personal growth.
Avera also brings a wealth of experience and expertise from the education sector. Notably, as the Chief Strategy and Operations Officer at Teach Plus and Chief Operating Officer for the Center for Whole-Child Education (originally called Turnaround for Children), she has consistently driven change in education policy and practice. Her leadership has empowered teachers, addressed equity issues, and significantly improved student success. Avera played a pivotal role in the NYC Department of Education, serving as Chief of Staff, where she led special projects for the Chancellor and Chief Schools Officer as part of New York City's transformative Children First reforms. 
"I am delighted to welcome Alison to the Big Brothers Big Sisters family as Chief Agency Growth Officer," said Artis Stevens, President and CEO of BBBSA. "Alison has proven her ability to foster growth and development in youth programming throughout her diverse background in the non-profit and education sectors. She brings a proven track record of operationalizing youth-based planning strategies with a deep passion for empowering young people that will benefit our BBBS agencies nationwide."
As Chief Agency Growth Officer, Avera will lead key priorities within the organization's strategic plan, focused on reimagining growth and enhancing efficiency across all agencies and implementing innovative solutions to maximize our impact. Leveraging her strategic mindset and operational expertise, she will also be responsible for creating and implementing comprehensive short- and long-term planning strategies that align with our commitment to supporting our agencies, including bolstering the volunteer experience to address the demand of youth waitlists in the near term.  
"I am humbled by the opportunity to join the talented BBBSA team, and I am excited to collaborate with agency leaders across the country in this important work," said Avera. 
Avera holds an MBA in General Management from Harvard Business School, and a bachelor's degree from Tulane University. She will be based in Philadelphia, Pennsylvania.
# # #
About Big Brothers Big Sisters of America
Founded in 1904, Big Brothers Big Sisters of America is the largest and most experienced youth mentoring organization in the United States. The mission of Big Brothers Big Sisters of America is to create and support one-to-one mentoring relationships that ignite the power and promise of youth. Big Brothers Big Sisters' evidence-based approach is designed to create positive youth outcomes, including educational success, avoidance of risky behaviors, higher aspirations, greater confidence, and improved relationships. Big Brothers Big Sisters has over 230 local agencies serving more than 5,000 communities across all 50 states. For more information, visit www.bbbs.org.