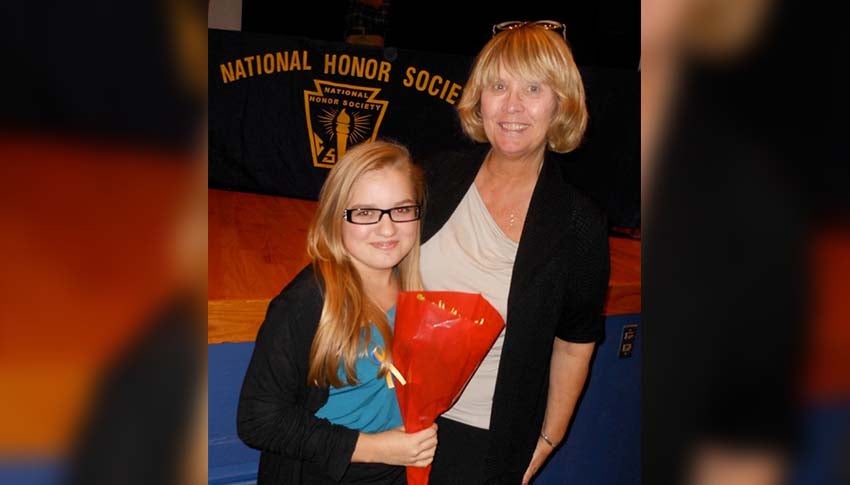 Big Sister Linda and Little Sister Brittany
More than ten years ago, Brittany's parents divorced, leaving her and her sister to be raised by their father, Rob. Rob quickly understood that there was something missing in Brittany's life; that there was a void that he would not be able to fill. Rob was familiar with Big Brothers Big Sisters and the impact it can have, as he had a Big Brother when he was a child. When she was six years old, Brittany was matched with her Big Sister Linda with Big Brothers Big Sisters of the Sun Coast, on the Gulf Coast near Sarasota, Fla. They have been together ever since.
From early on, Linda and Brittany worked on a number of things Brittany was struggling with both academically and socially. Brittany was a shy little girl growing up, so at Linda's suggestion, she joined the Girl Scouts, where she flourished making plenty of new friends and learning about new hobbies and talents she and Linda could explore together.
During their time together, Linda tried to figure out ways to help Brittany to improve in her schoolwork. They turned to reading, making it a part of many of their activities in the early days. Linda helped Brittany to broaden her reading interests. In time, the more reading Brittany did, the better her grades in spelling and vocabulary became, to the point that she now plans to go to college to study to become an English teacher!
Linda always tried to encourage Brittany to engage in new experiences, to help expose her to new activities and interests. In high school, Brittany developed an appreciation for art and performance, joining the drama club and participating in numerous school plays.
"Having Linda in my life has been life-changing," Brittany said. "I have grown in so many ways because of her. She taught me to stand up for what I believe in and to not let anyone deter me from my future goals."
"She [Linda] has been a confidant in tough times, a cheerleader in times when encouragement was needed, and a friend through thick and thin," said Brittany's father, Rob. "Linda has offered Brittany guidance in all aspects of her life, from family life, to spiritual life, to education, to friendships. She has increased Brittany's confidence, positively affected her character, encouraged her education, and taught her about civic responsibility."
For her part, Linda is simply proud to have been a part of Brittany's life.
"I am so lucky to have experienced this small, shy, young girl grow into a beautiful young lady," Linda said. "Hopefully the many roads we have traveled, the many detours we have taken, will give her the guidance when she graduates high school and chooses her next journey in life at college. I am hoping in all the years to come we will continue to have a memorable journey and grow our friendship."
Linda appreciates the opportunity she has had to help Brittany mature to adulthood, sharing in life's experiences with her. Brittany and Linda's story exemplifies the benefits and impact of the kind of long term mentoring relationship that Big Brothers Big Sisters strives to provide to ensure that all children have an opportunity to achieve success in life.  Your support as a volunteer or donor can help Big Brothers Big Sisters to continue its mission.