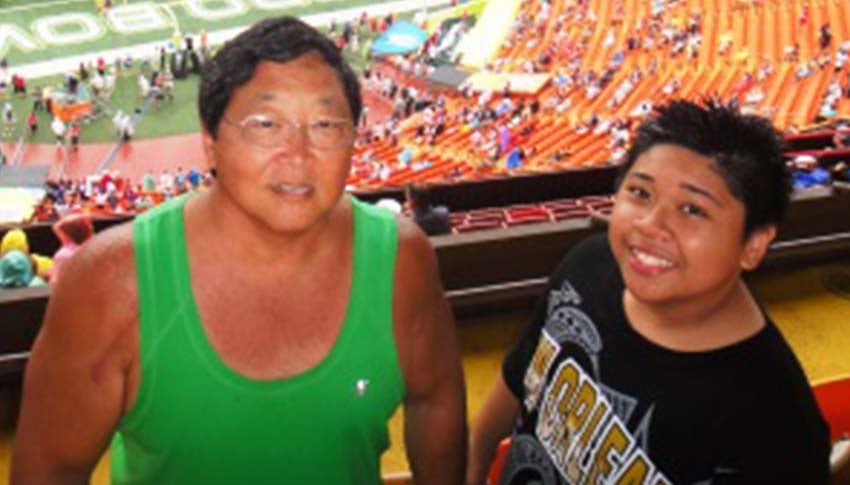 Big Brother Craig and Little Brother Ramond
Raised in a single-parent household, Raymond has faced various challenges. Concerned about the neighborhood in which they live and the potential negative influences it might have on her son, Raymond's mother rarely let him play outside, so he was often left to play alone. She approached Big Brothers Big Sisters Hawaii with the hope that she could help find her son an adult male role model—a friend—to be in his life.
Raymond's mother remembers the day she found him alone in his room, crying. He did not have many friends, he was shy and bashful at school, and had fallen victim to bullying. When she asked why he was upset, he replied: "You're doing a good job loving me and taking care of me as a mom, but I need a guy to teach me guy things."
After enrolling in Big Brothers Big Sisters Hawaii on Oahu, Raymond was eventually matched with his Big Brother, Craig. In the four years they have been matched, Craig and Raymond have gotten plenty of time to do the "guy things" that Raymond was missing out on, including fishing, hiking, archery, getting to go to the NFL Pro Bowl and following University of Hawaii sports.
Spending time with Craig has helped Raymond to break out of his shell, improve in self-confidence and increase his self-esteem. As a result, Raymond has been able to overcome the bullying he faced at school. Through Craig's positive mentoring and friendship, Raymond has become more confident, well-rounded and happy.
"Before I was a Little, I wasn't really taught how to be a man because I didn't have a father to teach me how to be a man," Raymond says. "I only had a mother—you know what that is. When you have girl problems, you want a father to talk to you, not a mother. When I talk to Uncle Craig, he is easy to talk to. He is always there for me."
There are many children across the country who could benefit from having a mentor like Craig in their lives. Sometimes they need a role model or someone to guide them, and sometimes they just need a friend or someone to talk to. Your support as a volunteer or donor can help make a difference in the lives of children in your community. You can help to ensure that all children have a fair chance at achieving success in life.