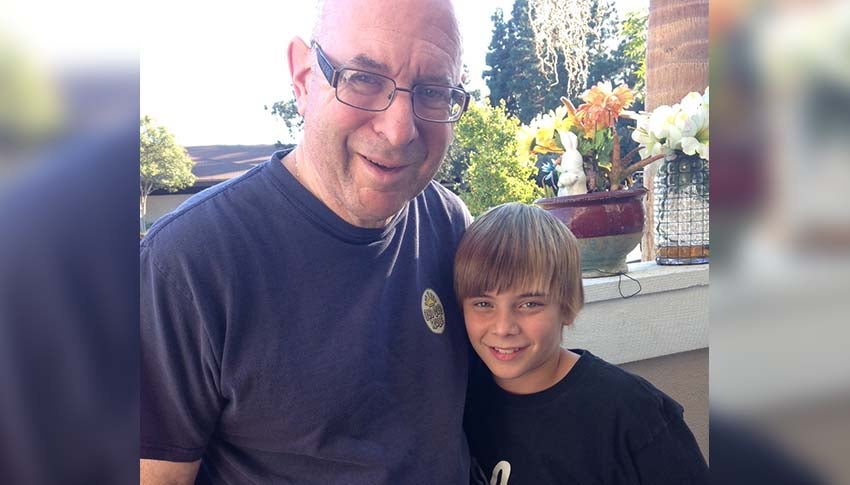 Big Brother Dale and Little Brother Sonee
Sonee and his Big Brother Dale have only been matched since May 2014 through Big Brothers Big Sisters of Ventura County, however, even in that brief amount of time, the two have built a strong and friendly relationship, as they both continue to make positive impacts in each other's lives. Sonee's mother can already recognize a difference in her son's behavior and general outlook, and she attributes much of that to Dale's influence.
Sonee and Dale enjoy spending time together, and they are a unique match that works well, from Dale's dry sense of humor (which Sonee loves!) to Sonee's keen interest in remote-controlled cars. Dale tries to continually expose Sonee to new and interesting experiences. The two have attended and participated in various Big Brothers Big Sisters events and activities together. They also had the opportunity to march in Ventura's 4th of July Parade, where Sonee rode his scooter alongside his Big Brother.
While they always try to do something fun, as Dale likes picking activities for Sonee that are new to him, Dale knows that Sonee's real interest will always lie with remote-controlled cars. With that in mind, after their latest new activity, Dale always leaves time for the two of them to return to the hobby shop so that he and Sonee can learn more about the craft of remote-controlled cars. He recognizes this as something that makes Sonee particularly unique, so Dale always wants to encourage him to explore his hobby.
In their short time together, Dale and Sonee have enjoyed experiencing a range of new things. They both have already made an impact on one another. Sonee's mother notes that since he has been spending time with Dale, he has improved in his relationship with his sister and has even started to learn more about understanding his own emotions.
Sometimes all it takes is someone to talk to, or someone to enjoy a hobby with, to make a noticeable difference in the life of a child. You can help make that difference a reality for other children in your community through your support as a volunteer or donor.