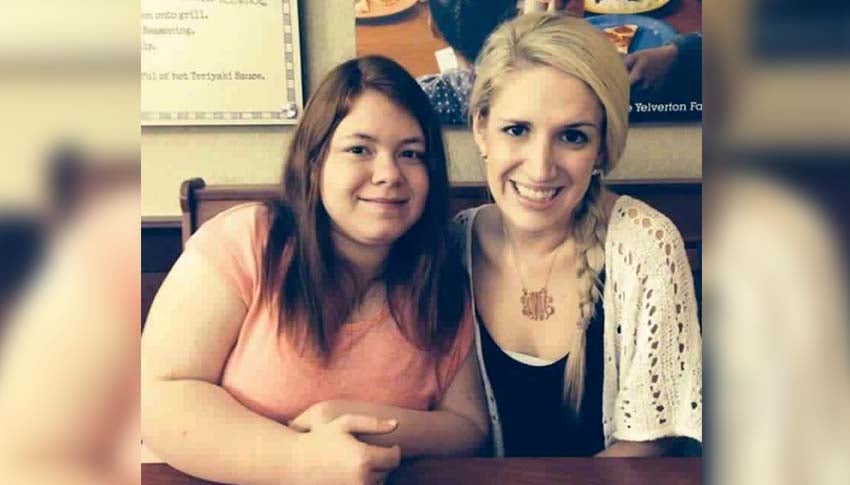 Big Sister Anna-Claire and Little Sister Savannah
Anna-Claire was in high school when she first met her Little Sister, Savannah. It was lunch time, and Anna-Claire sat down with Savannah at the table to spend some time with her. After a brief amount of time, a staff member from Big Brothers Big Sisters of Mississippi approached Anna-Claire to ask what she thought. Tearfully, Anna-Claire responded, "She's perfect!" Five years later, Savannah and Anna-Claire are still together.
Savannah was born with cerebral palsy. When she and Anna-Claire first met, she was confined to a wheelchair, and so she did not always have the same opportunities as other children her age to go out and do things. Savannah is being raised by her grandmother, who wants her to be able to enjoy new and interesting experiences with her Big Sister.
Anna-Claire's first question to Savannah was: "Where do you want to go?" With that, it was off to a local pizza place for some food, games and activities. In their time together, the two have enjoyed visiting an aquarium in New Orleans, going to a hair stylist and nail salon, and simply going out for dinner.
In the time they have been matched, Savannah's condition has improved to the point where she can now get around using a walker. This has enabled Savannah and Anna-Claire to enjoy even more activities, including a huge surprise for Savannah – tickets to a Justin Bieber concert in New Orleans! According to Savannah, it was her dream come true.
While Anna-Claire has since graduated from The University of Southern Mississippi, and works in Jackson, she still comes home at least two weekends a month to see Savannah. Recently, when talking about her Big Sister to a teacher, Savannah stated, "She changed my life."