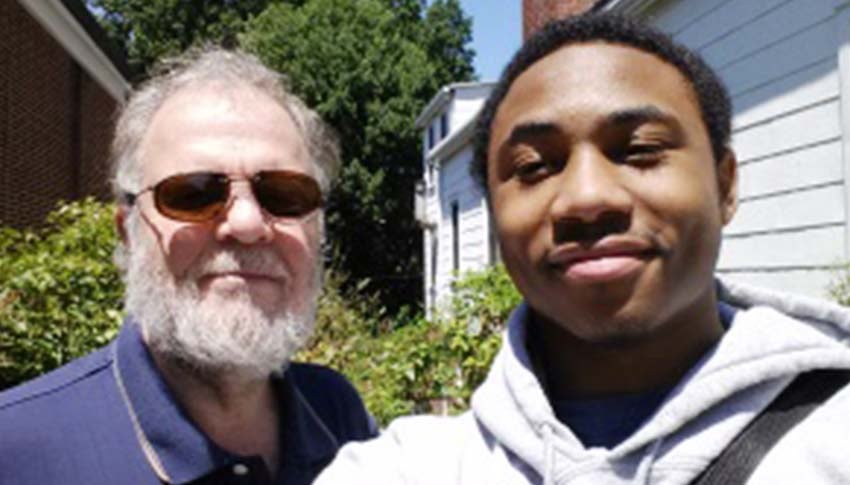 Big Brother Frank and Little Brother Josh
When Josh was in elementary school, he participated in the local site-based program through Big Brothers Big Sisters of the Central Piedmont in North Carolina. As a part of the program, Josh met on a weekly basis with a woman named Jennifer. Jennifer would eat lunch with Josh, help him with his homework and even just talk about what was going on in Josh's life.
After Josh completed elementary school, the two still met regularly. To spend more time together, Jennifer transferred the match to the community-based program. As their match continued and Josh got older, Jennifer realized that he could use some quality time with a male role model. After convincing her husband Frank to sign up to become a Big Brother, he and Josh were matched more than five years ago.
Early in their new match, Saturday mornings were reserved for karate lessons. At 9:30 a.m., Frank would pull up to the house to meet Josh. Following karate, Frank and Josh would always take to exploring the community. The two usually at least got a bite to eat, took a moment to discuss what was going on in Josh's life, and what he could do to prepare for the future.
Josh enjoys music, of which Frank is delighted to share his knowledge, being a talented musician himself. While Frank teaches Josh quite a lot about music and musical theory, the most enjoyable part is when they get to jam together, playing drums and guitar.
With Frank at his side, Josh has been able to grow and mature into a young man. In June of last year, Josh graduated from high school! Even though their match within the confines of the Big Brothers Big Sisters program formally ended, that has not stopped Frank and Josh from continuing to spend time with each other nearly every Saturday.