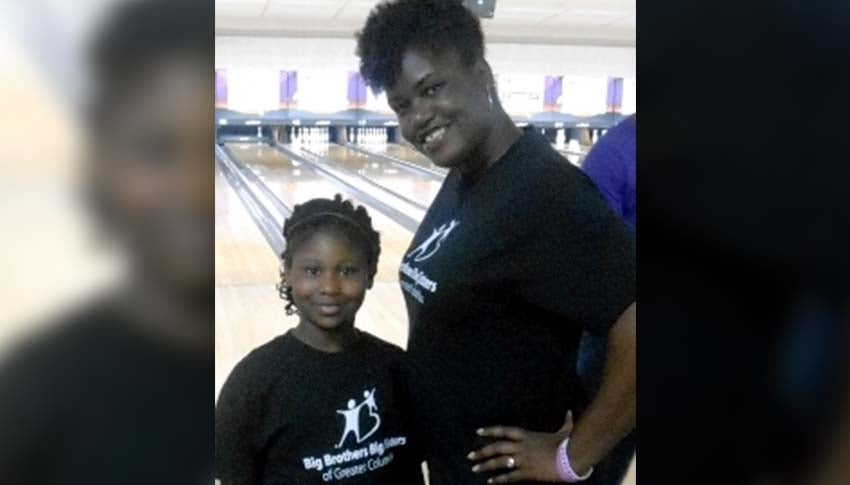 Big Sister Taryll and Little Sister Blessin
Taryll knew there was something special about her new Little Sister Blessin from when she first learned about her. She knew the match was meant to be. The two were matched as a part of Big Brothers Big Sisters of Greater Columbia in South Carolina.
Even from the early stages when the matching process began, Taryll discovered just how similar her life was to Blessin's. "I learned I was literally going to be mentoring 'myself' as a little girl," Taryll said. "Blessin is being raised by her grandmother, and so was I. I can help Blessin because I used to be Blessin!"
When Blessin and Taryll get together, there is never a dull moment. They both share similar outgoing personalities and spirits. Whether they would pay a visit to a museum, take a trip to the library, enjoy a friendly game of bowling or simply share a phone conversation together, they are both very thankful for their time together.
"Not only do I believe I impact her life, but she has definitely impacted mine," Taryll said. "She is such a joy to be around. Her grandmother and mom are very supportive of the program and want the best for her, and I would like to assist them in making sure she is presented with some grand opportunities."