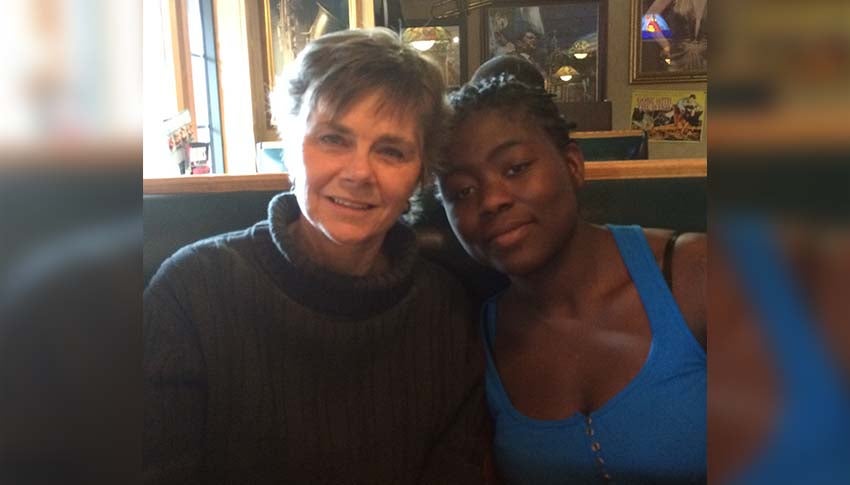 Big Sister Christina and Little Sister Florence
As a professional who travels to Washington, D.C., every week, Big Sister Christine wanted a way to connect with someone who she could guide regardless of where she was. When she signed up to be a Big Sister, she wanted someone who had a different view on the world than she did. She was matched with Little Sister Florence. Like many matches, they were nervous during their first meeting, but soon realized that they had great potential. "The first day I met her I didn't know if I would like her, but I started to quickly," mentioned Little Sister Florence.
Through the five years that they have been matched, they have had their ups and downs. One challenge Big Sister Christine faced was watching her Little Sister, Florence, deal with life situations that would change her life forever, such as when Florence would be placed into foster care. Big Sister Christine was steadfast through the multiple home relocations during that time, and was a consistent guiding force in her life. Christine even drove hours just to see her Little Sister for an hour. Big Sister Christine stated, "My only goal at that time was to show her that friends stay with friends when the going gets rough."
Big Sister Christine worked to understand things that her Little Sister enjoyed doing, such as singing and swimming, and would help her practice. It was through these types of activities that Little Sister Florence started to break out of her comfort zone and explore new opportunities. They also enjoy going to the movies, going shopping, talking about hair and makeup, as well as working on schoolwork together. Through the countless hours they have spent together, they have tackled some tough conversations and their relationship has grown as a result. Christine has always created a space where they are partners, equals and they are of great value to the other. She isn't doing anything for Florence; rather they are doing this for each other.