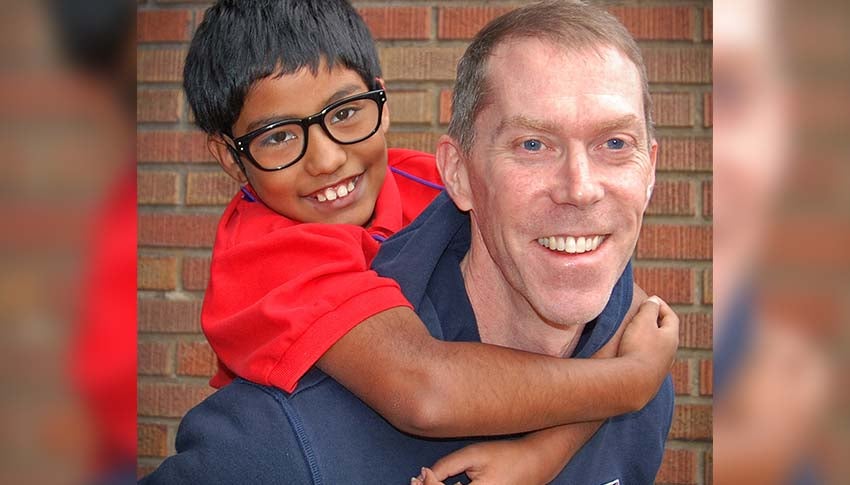 Big Brother Eric and Little Brother Octavio
As a seven-year-old, Little Brother Octavio had already experienced much adversity and went through the foster care system. His mom wanted to find someone who would be able to help Octavio overcome the struggles she saw in her son. Octavio was a very shy kid with a fair amount of anxiety over new and changing situations. He had little trust in those around him, and the fear of failure was impacting his ability learn new skills at school. Fortunately, things began to change once Little Brother Octavio met his new Big Brother, Eric, at the Pacific Science Center in 2013. After talking with Octavio, his mother and teachers, Big Brother Eric and Little Brother Octavio set forth three main goals. Their first goal was to complete the Children's Marathon, where Octavio would have to run 25 miles prior to the event and then the last 1.2 miles at the event. The second and third goals included reading 10 books and to write one book together, as Octavio's teachers mentioned these were two key areas of development.
They took all three goals as a challenge and focused on them both during and outside of their outings. Little Brother Octavio would work on running during recess, while Big Brother Eric would train first thing in the morning. During every meeting, Eric would work with Octavio on reading for at least 15 minutes. As a way to motivate his Little Brother with their third goal of writing a book, Eric suggested that Octavio sell his book for $1 to friends and family. After five months of working together, they finished their book, which was mostly composed of photos and descriptions of their outings together. Octavio worked on his comfort level and prepared a sales pitch, and it was here that Octavio developed a sense of confidence. "It was really a thrill to witness that 'aha' moment for him. 'I did this!' He was proud of himself that day," stated Big Brother Eric.
Not only did they complete their goals, but they are now a big part of their routine. They have completed multiple marathons and written several books, including a fiction book called "Fox and Bird Become Friends." Octavio's mother stated, "Eric took Octavio as a treasure in his life without batting an eye and within a year, Octavio had made huge strides in becoming the happy, energetic, gregarious kid he was supposed to be."