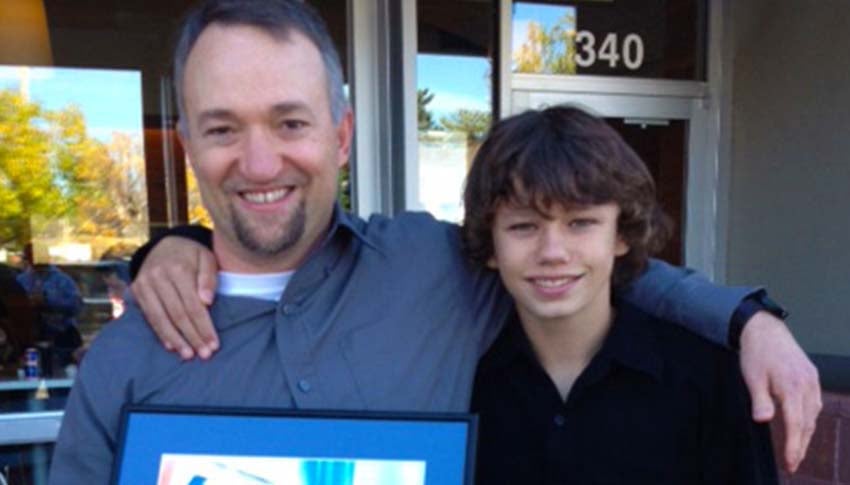 Big Brother Mittar and Little Brother Trinity
Little Brother Trinity lives with his grandmother, who saw a dire need for her grandson to have a positive role model and someone who could help bring stability to his life. Trinity had been through much hurt and disappointment in his life, and his grandmother wanted her grandson to rise above all the challenges he faced. In 2011, Trinity would be matched with his Big Brother Mittar. Having a clear understanding of the struggles that Trinity had already experienced, Big Brother Mittar listened to everything his Little Brother had to share without judgment, and helped him see the brighter side to a situation. As their match progressed, Big Brother Mittar made sure he was consistent in scheduling activities every couple of weeks and stayed in contact between the outings to ensure that Trinity knew he was still on his mind. Big Brother Mittar stated, "One of my initial long-term goals with Trinity was to redefine what he saw as possible in his life, career, lifestyle, relationships and social interactions." Through this goal, he would instill his own personal experiences into much of what he taught his Little Brother.
Another area in which Big Brother Mittar put much emphasis on was Trinity's academics. He made sure to take the time so he and Trinity could work on his literacy skills, while still making fun a priority by doing activities such as going to the zoo, playing in the park or visiting the batting cages. Mittar found ways to challenge Trinity's reading skills by having him read signs, menus, and anything else he could while they were out in the community. All of their hard work paid off when Trinity was able to transition out of a special needs school and into his neighborhood middle school.
The influence that Big Brother Mittar has had on Trinity can be seen not only academically, but also socially and emotionally. Trinity admitted that before he met Mittar, he was prone to fighting and didn't always trust adults in his life. Trinity now has the confidence necessary to make friends and he even started an anti-bullying campaign at his school. Little Brother Trinity has big aspirations and is interested in joining the Army. Mittar has used that goal as an opportunity to discuss the necessary steps that he must take in order to reach that dream, including doing well in school, training hard, and taking care of his body. Mittar finds ways to lead by example in their relationship and show his Little Brother what it's like to live a happy, productive and successful life. "When I grow up, graduate, join the military and get married, I want Mittar to be there. He is my friend for life," stated Little Brother Trinity.