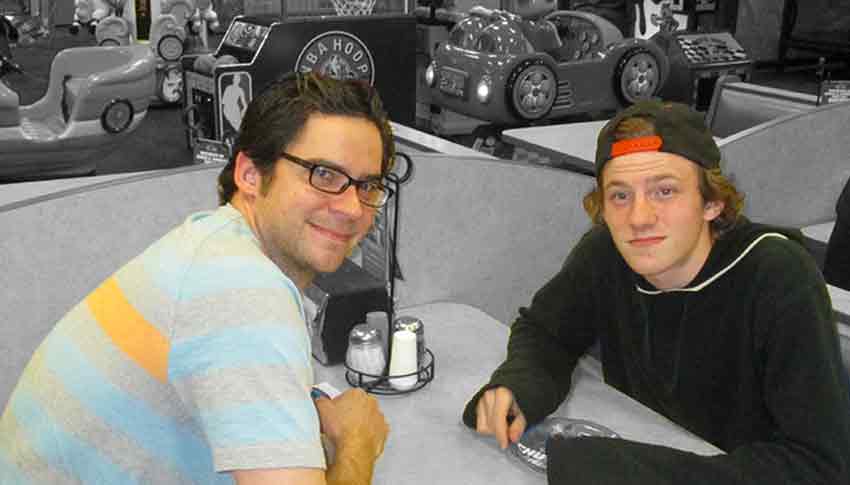 Big Brother Daine and Little Brother Tennessee
Having a male role model was a completely new experience for Little Brother Tennessee. When he was matched with Big Brother Daine, he was 8, and he had never had a father or father figure in his life. Big Brother Daine says he sees the role of a Big Brother not as a father but as someone who simply fills in the gaps for the Little. As the Little grows, the gaps change.
"As a kid, the gaps were simpler, like teaching him to tie his own shoes, showing him how to set the hook, and how to hit a baseball," he says. As Tennessee grew older, the gaps changed, and Daine's role entailed answering questions about driving and jobs and listening to stories about friends and girls.
Daine has also spent time helping Tennessee when he was struggling with school or struggling just to get to school. When the truancy officer started coming around, Daine started calling to make sure Tennessee made it to school, and volunteered to pick him up and take him to school if he hadn't made it. When it came time for Tennessee to start working part-time, Daine helped him navigate finding a job and opening his own bank account.
"We have a very good relationship and no matter what, we can always get through any problems."
– Little Brother Tennessee
Having a male role model for Tennessee has been a relief for Daine's mom. "He is someone he can talk to and do things with," she says. "I think he has given Tennessee options to think about solutions to problems." For a while, she says, Tennessee was edgy, but now he is much easier to talk to. Daine describes him as happy and polite. "Tennessee's positive attitude and absolute kindness, as well as his charm and knack for reading people, will propel him toward a happy and fulfilling life."
When they were first matched, Big Brother Daine and Little Brother Tennessee bonded over hitting golf balls, playing Frisbee golf, and tossing the football. As Tennessee grew up, they began to get more adventurous, going snow tubing and go-kart racing. It sounds like all fun, but their adventures meant a lot to Tennessee's mom. "He has taken Tennessee to do things that I would not otherwise be able to bring him to do," she says, "and given him a life that I would not be able to."
The impact of the Big on the Little is usually what is celebrated, but often, the impact of the Little on the Big is just as profound. "When signing up to be a Big, I didn't have many expectations," Daine says. "I figured I'd meet a young boy who wanted a friend to play at the park with once in a while. I had no idea I would meet such a charismatic little guy whom I'd bond with for years to come."