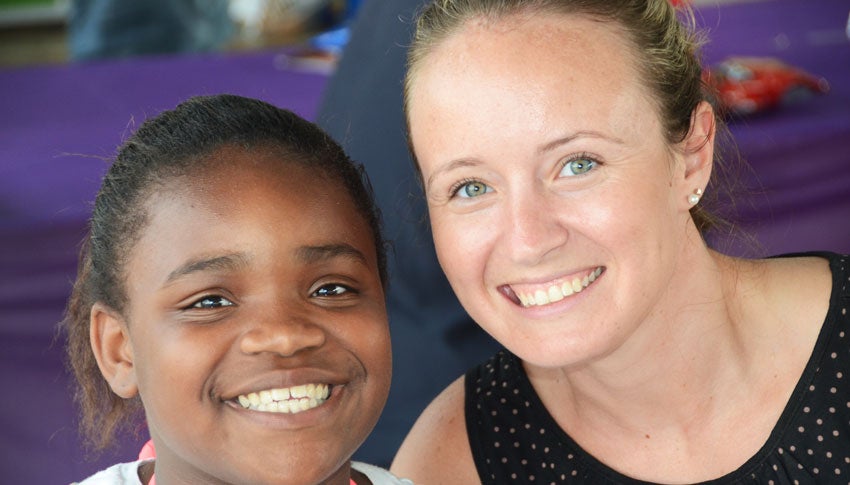 Big Sister Lindsay and Little Sister Amari
When Amari was young, her mother passed away unexpectedly from a pulmonary embolism. She and her older sister went to live with their grandmother, who knew that building new relationships with adults would be challenging but necessary for both girls. She signed them both up to be Littles with Rappahannock Big Brothers Big Sisters. Amari was matched with Big Sister Lindsay.
At the time, Lindsay had just finished her undergraduate degree and moved out of her parent's home. She had a lot of free time on her hands.
"I wanted to do something meaningful," Lindsay says. "I came across the Big Brothers Big Sisters organization through a Google search, and I was immediately intrigued."
"I love watching her grow up and mold into a young woman who continues to amaze me."

– Big Sister Lindsay
That intrigue turned into action, and Lindsay made the commitment to mentor Amari for at least a year. Within a week of being matched, she was attending Amari's school spirit night at a local restaurant. Like many Littles, Amari was shy at first, but they connected quickly and began building their relationship one activity at a time.
"They soon realized that they enjoyed the same things, such as shopping, eating out, traveling, and getting pedicures and manicures," Amari's grandmother says.
Just as their match was blossoming and approaching the one-year mark, Lindsay got some big news – she would be starting a new job. The one catch was that she'd have to move two hours away. The last thing she wanted to do was end her relationship with Amari, who had already experienced so much loss and change in her life.
Faced with the decision of closing her match with Amari or seeing her less often, Lindsay talked through the options their Match Support Specialist, who recommended she talk with Amari's grandmother.
"We discussed the fact that I wouldn't be able to see Amari as much as I had been seeing her," Lindsay says. "She said they were more than okay with it. They wanted to continue the relationship even though I was moving away."
Lindsay and Amari stayed matched, and they ended up seeing each other about two times a month, even with Lindsay living two hours away. After spending a year away, Lindsay moved back to the same town as Amari, and they were able to pick up right where they'd left off.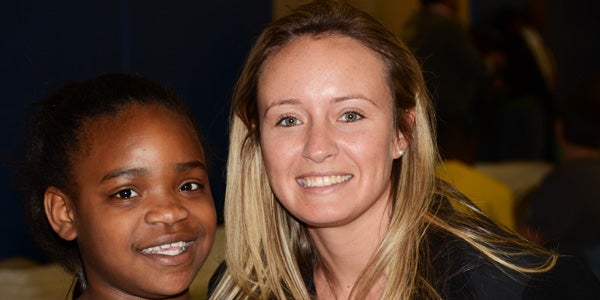 "Lindsay is like a mother figure to me since my mother passed away," Amari says. "I've learned so much from Lindsay—you could only imagine."
Lindsay helped Amari transition from elementary school to middle school and now to high school. She's now an honor roll student who excels at Spanish, plays multiple instruments in the Salvation Army band, and volunteers with her church. After getting past the hurdle of a year of distance, their match shows no sign of slowing down.
"I will continue this relationship with her throughout the rest of my life," Lindsay says. "We just celebrated our seventh year together, and I'm looking forward to a lifetime of more."