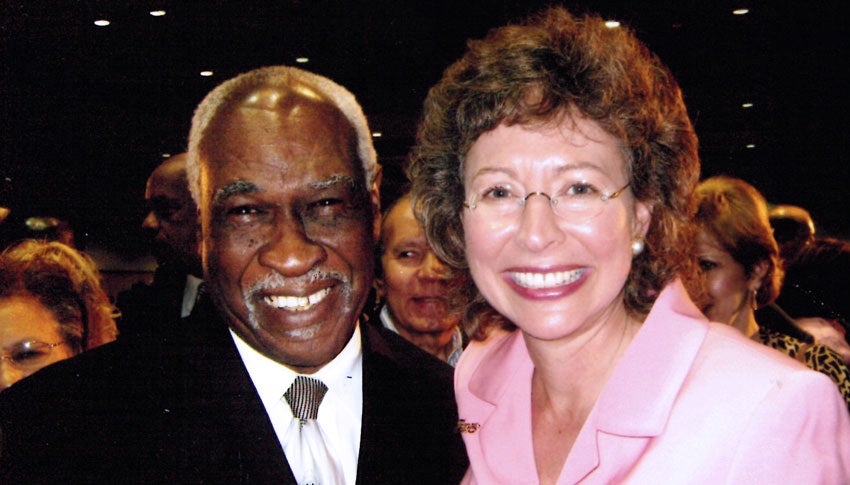 Big Brothers Big Sisters of America President and CEO, Pam Iorio, and her longtime mentor Al Barnes
This holiday season, I want to thank one of my early mentors in life.
In the 1960s, I attended Riverhills Elementary School in Temple Terrace, Florida. Back then, physical education (PE) was strenuous. We continuously ran around the track in the hot sun, climbed ropes with no safety nets, and drank water out of a hose. I'm sure none of this would be allowed today.
Our PE coach was Al Barnes. I thought Coach Barnes was the greatest. He pushed us to be better and more competitive.
When I was upset that I was never in the top three to win a weekly award for running, his advice to me was simple: "Run faster." His no-nonsense approach motivated me to practice until I was a weekly award winner.
He taught me early on that one competes with oneself, not others, and to compete without making excuses. Throughout my life, when I face challenges, I think of Coach Barnes, and his advice to "run faster."
Coach Barnes passed away years ago, but this holiday season, I am contributing to Big Brothers Big Sisters of America and sending a thank you card to his widow, Olga.
This holiday season, recognize the gifts a mentor gave to you by sending a thank you card.