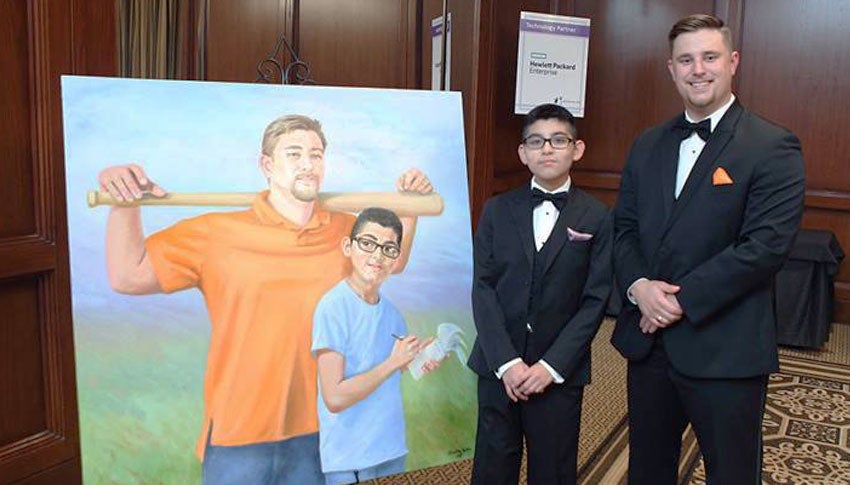 Big Brother Andrew and Little Brother Javier
When Hurricane Harvey was barreling toward Houston, Big Brother Andrew called his Little Brother Javier's mom to make sure they had the supplies they needed. A single mom working constantly to make ends meet, she hadn't yet had a chance to go to the store to stock up on food, bottles of water, or packs of batteries.
"I still remember when I got home from work and looked at the food and the necessary things that Andrew had brought us," Javier's mom says. "I wanted to cry because only a good-hearted person does that for other people and that person is Andrew."
The action was just another on the long list of times Andrew has been there for Javier and his family, and it came as no surprise to Javier.
"Ever since day one, I knew that he would always be there when I needed him," Javier says.
"I hope I can follow in Andrew's footsteps and become a Big Brother in the future."

– Little Brother Javier
The wheels of their match began turning four years ago, when Javier came home from school with some information about Big Brothers Big Sisters.
"He told me a bit about the program, and I hesitated and told him I wasn't sure it was a good idea, but Javier insisted that he was interested," Javier's mom says. "He said that it was a good opportunity for him because he was going to have a Big Brother with whom he could spend time and go places."
The idea of "going places" interested Javier, and his mom noticed. Because she was working all the time and couldn't take Javier to all the places he wanted to go, she signed him up. He was matched with Andrew, and Javier's mom saw the benefits right away.
Andrew and Javier did everything together from rock out at a Luke Bryan concert to eat "Big-Tex" burgers at the fair. Javier finally had a person to go places with, but he also had more than that in Andrew.
He had someone who would help him step outside of his comfort zone. Someone who would always be there for him.
One of his favorite memories was the time they spoke at a Big Brothers Big Sister Lone Star gala. "Before the event, Andrew helped me get fitted into my first tuxedo and surprised me with a rented convertible so that we could 'show up in style,'" Javier says. "I was nervous to speak in front of over 400 people, but having Andrew by my side made me feel safe and comfortable."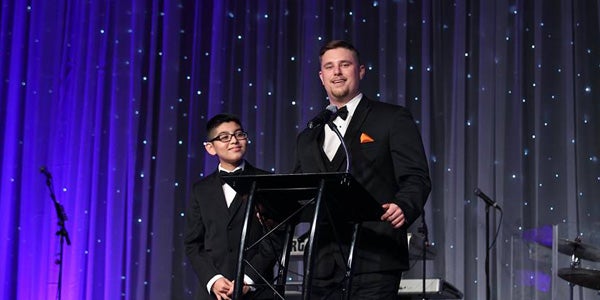 During the speech, Javier made the crowd laugh and cheer. He received a standing ovation.
Whether he's prepping Javier for public speaking or prepping his family for a hurricane, Andrew has epitomized what it means to be a Big Brother. But when he talks about his match, he only wants to praise Javier.
"Javier is a special young man who had a bright future ahead of him," he says. "Over the past four years, I have witnessed an amazing transformation from a shy fourth-grader to an outgoing eighth-grader."
Javier's school attendance is consistently perfect. He always has straight A's. And with a Big Brother like Andrew who is always there for him, his future looks bright.